Funder announces record year of lending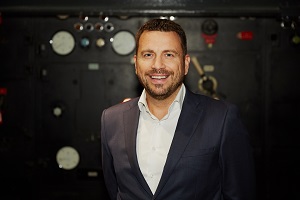 ThinCats, the Ashby de la Zouch lender, has announced a record year for lending in 2018, more than doubling its 2017 figures to £112m.
ThinCats recently confirmed a £200m funding agreement with BAE Systems Pensions following a £300m funding with global asset manager, Insight Investment. ThinCats says it now has capital of £800m to lend to UK SMEs across all regions and sectors from £250,000 up to £10m.
John Mould, chief executive officer at ThinCats, said: "2018 has been a fantastic year for ThinCats. Our strong regional and bespoke approach to lending continues to gain support from mid-sized SMEs and the professional business finance community. The message is beginning to get through that the banks can't match the flexibility or long-term investment outlook offered by institutional and retail funders. I expect this trend to continue and I would encourage more businesses to look at alternatives to the banks."
Damon Walford, chief development officer at ThinCats, said: "2018 saw our previous investments in people, data and technology really start to deliver. With almost £1 billion of loan capital to deploy we are well placed to help UK SMEs turn their growth ambitions into reality. In 2019, we want to carry on where we left off in 2018. The fact that 50% of businesses declined for funding by their bank don't go on to look for alternatives, shows there is still a huge amount of education needed. We aim to be at the front of this in our drive to help UK SMEs secure the funding solutions they deserve."