Record results for Derbyshire property group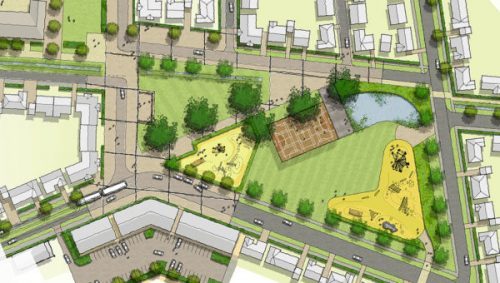 Derbyshire property company, the CWC Group, has reported record turnover and profit for 2018.
In its latest annual accounts, the group recorded turnover of £104.9m and an operating profit of £32.4m for the financial year 2017-18, up from a turnover of £93.2m and profit of £30.4m in the 2016-17 financial year.
Overall turnover and profitability at the company has more than doubled in the last five years.
CWC Group is working on a number of major developments across the East Midlands and the UK. One of the most significant is the Fairham site south of Nottingham where Rushcliffe Borough Council gave the green light early in 2018 for a £750 million development of up to 3,000 new homes and 1 million sq ft of commercial space that could create 2,500 new jobs.
The company recently moved to new offices following a multimillion pound investment in the former St Mary's Nursing Home at Ednaston, Derbyshire. CWC occupies 5,500 sq ft of space in the refurbished Ednaston Park building while the remaining 12,500 sq ft has been turned into serviced office space.
Chairman of the CWC Group, David Clowes, said: "Our latest financial figures tell a compelling story of robust management and cautious investment by the group. To have more than doubled our turnover and profitability over the past five years is testament to the hard work of our professional team and a vote of confidence from the market in our company's direction and ethos."
Finance director of the CWC Group, Ian Dickinson, said: "To record another year of growing turnover and profitability is an indicator of the current state of the UK property market. Our turnover and profitability have fluctuated over the years due to disposals and single large transactions which can inevitably distort figures in a single year. However, it is always better to look at long term trends, which are highly favourable for the group and its future development pipeline."