On the move: the latest East Midlands hires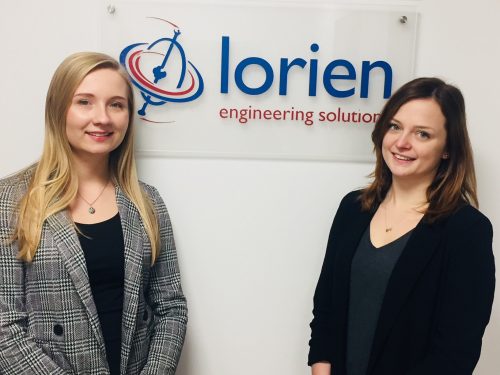 Lorien Engineering Solutions has added to its team in Poland with the appointment of two graduate engineers.
Sandra Sinka and Ewelina Was have joined the process team at Lorien, which is based in Wroclaw, Poland, and Burton-upon-Trent.
Lorien process projects director Maciej Mielnik said: "At Lorien, we are proud that we can offer a versatile experience for young engineers, who are supported by our senior team members. This benefits our business and develops our graduates' professional careers."
M-EC, the consulting development engineer, has appointed David Torrance as associate director of its geo-environmental division.
He will lead the Leicester team to and also join the East Midlands senior management team. Torrance will also head up the company's site technical services division, which offers in-situ geo-technical and engineering testing.
Torrance joins M-EC with 36 years' experience and has held roles including Board director at Joynes Pike and Associates, Birmingham office manager at Opus International Consultants and associate sirector at WSP.