Team Leicester heads to MIPIM – and TheBusinessDesk.com will be there too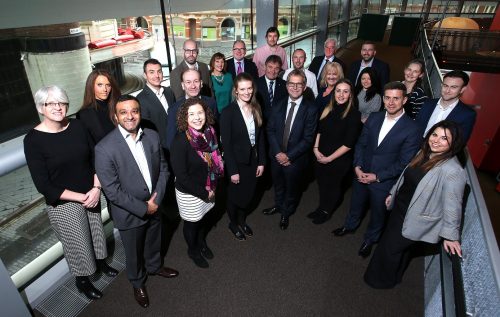 Businesses across Leicester and Leicestershire are set to head head to Cannes in March (12-15) to help promote development and investment opportunities at the world's largest property event, MIPIM – and TheBusinessDesk.com will be joining them.
Our team of journalists will be bringing you daily updates from across the East Midlands in our special newsletters sent to inboxes every afternoon – packed with all the latest news and views from MIPIM.
Rob McGuinn, chair of Team Leicester, said: "MIPIM is the perfect place to showcase exactly what Leicestershire has to offer; we want to get as many local and regional businesses as possible behind the MIPIM effort for 2019, strengthening our presence at the event.
"Opportunity across the region is plentiful making it an exciting time to get involved with Team Leicester, so we would be delighted to hear from businesses considering attending MIPIM this year."
Team Leicester is made up of: Bradgate Estates, CEG Group, Couch Perry Wilkes, East Midlands Airport, Fortem, Freeths, Godwin Developments, Harworth Group, Innes England, Leicester City Council, Loughborough University, MDA Consulting, Pick Everard, TMDP Group, University of Leicester and Weightmans.
Joe Levy, managing director of Bradgate Estates, said: "Being at MIPIM has greatly enhanced our creditability and has help us continue to grow on a national scale. In 2018, we cemented relationships with companies that we already knew, shook a deal with an equity partner and received an offer on another site we own."
Leicester and Leicestershire will be showcased as part of the Midlands UK Pavilion at the property fair for the third year in 2019.
McGuinn added: "The Midlands Pavilion is a great way of bringing together the East and West Midlands under one roof, allowing us to highlight the vast number of opportunities available across this part of the UK to international investors and developers."