Marathon effort from property agency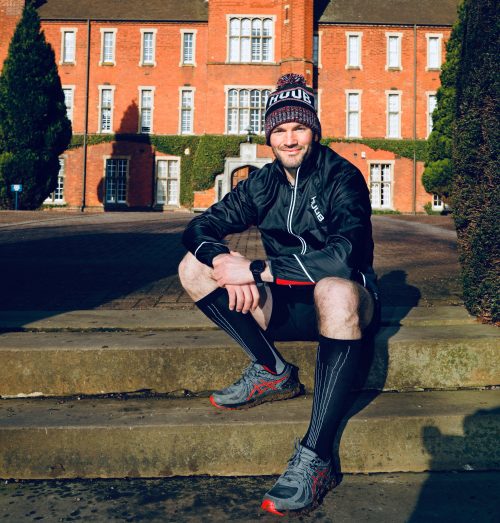 NG Chartered Surveyors is supporting a local teacher who is set to compete in one of the toughest events in the world – all with the help of Derby performance clothing firm HUUB.
NG is sponsoring Guy Hope, an assistant head teacher at Trent College in Long Eaton, to compete in the infamous Marathon des Sables – a multi-day 'ultra-marathon' or 'ultra' run in six stages over a course of between 150 and 156 (254km) miles set in the Sahara desert – all in sweltering 120 degrees temperatures.
Hope is competing in the endurance event in aid of the Hope for Children charity which helps hundreds of thousands of vulnerable children across the world to experience a happy childhood. He hopes to raise in excess of £8000 for the charity.
Hope, a former professional rugby player, said: "I first heard about the Marathon des Sables reading through a Sunday newspaper some 20 years ago and the seed was sewn. I was sat at home with a glass of wine, and I just thought: 'the time is right to commit and take on this challenge'. I'm under no illusions that the whole event will be brutal but thanks to the help of individuals and companies like NG Chartered Surveyors I'll be able to raise vital funds for Hope for Children to carry on their vital work.
The Marathon des Sables includes six marathons over seven days. The actual routes and formats change every year. Competitors carry all their own food and equipment with water rations distributed daily. Evening accommodation is comprised of 'bivouac' tents that sleep about eight competitors per tent.
Richard Sutton, director at NG, said: "While I think Guy is quite mad to even contemplate running those distances in that heat, he'll become an absolute hero to his entire school and community. We're honoured to be supporting him and wish him all the best in the Saharan desert."
Hope said: "Richard put me in touch with the HUUB team and I'm very grateful he did. We share a common ethos and goal and there's no doubt the company is at the cutting edge of sports clothing. I'd like to thank them for all their help so far."
Hope is warming up for the Marathon des Sables with a 5 and 10k event fundraising event at Bramcote Park on the morning of Sunday 13th February. You can show your support and find out more here: https://www.trybooking.com/uk/book/event?eid=5045&
Donations can also be made through Hope's giving page which is: https://mds2019.everydayhero.com/uk/guy-s-marathon-des-sables-challenge