Retailer re-opens store – two years after closing to go online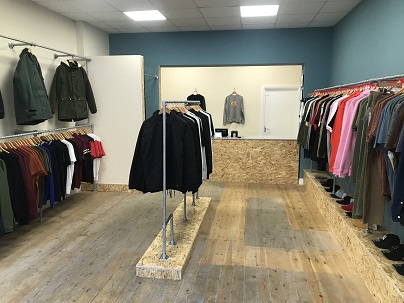 An Ilkeston-based menswear retailer has reopened two years after closing to focus on online sales.
Eighty Eight Store has set up shop on Bath Street in the town centre, after closing down in 2017.
It closed its 1,300 sq ft store on South Street late 2017, where it was part of the redevelopment for the former Ilkeston Co-Op Department store unit.
Ashley Allen, founder, said: "Closing down the South Street store in 2017 was a difficult decision for me because it was a great looking store, full of great brands but it was also a big and expensive unit to run and maintain, so I took the decision to go online-based only with the store.
"But after nearly a year away from the high street, I missed the buzz of psychical retail. So late last year I started looking for a new premises in Ilkeston and when I came across 138 Bath Street, I jumped straight at it. It fits perfect with what I'm doing with the business and it's good to have a lower cost space to work with" said founder Ashley Allen.
"I got the keys early January rushed the shop fit through on my own and opened the doors on Saturday January 12 2019. January is always a tough month in retail, but the opening day was brilliant. A lot of old customers came through the door and it was like I'd never been away."