Pet food manufacturer to create 15 jobs after landing seven-figure funding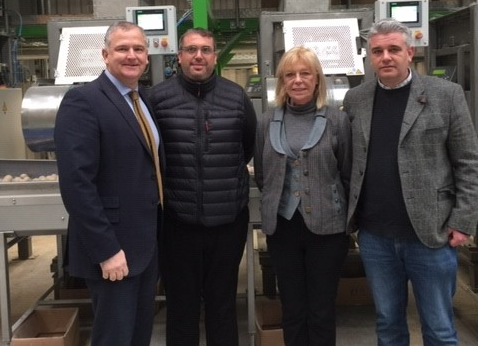 Harvest Pet Products, the Lincolnshire producer of pet food, is set to create 15 jobs after securing a seven-figure finance deal with HSBC UK.
The firm, which specialises in wild animal food and seed, says it will use the funding to invest in a new facility for manufacturing fat ball bird food within the UK.
The business says the move has increased its turnover by £2.5m after winning new contracts with high-profile retailers, including Tesco and Poundland. It also hopes to increase its turnover by 50% over the next 12 months. Harvest Pet Products has created 15 new jobs since opening the new manufacturing plant and expects to generate another 15 new roles.
Angela Phillips, finance director, Harvest Pet Products, said: "Harvest Pet Products has enjoyed four years of successful growth and is ready to push on to the next phase of the business cycle. With the weakened pound making the importation of fat balls from Europe less expensive, we have increased our manufacturing capability of this product to meet rising demand."
Paul Armstrong, area director for business banking in Lincolnshire, HSBC UK, said: "Harvest Pet Products is a great example of a local business which has lots of drive to succeed and create opportunity within the region."