On the move: the latest East Midlands hires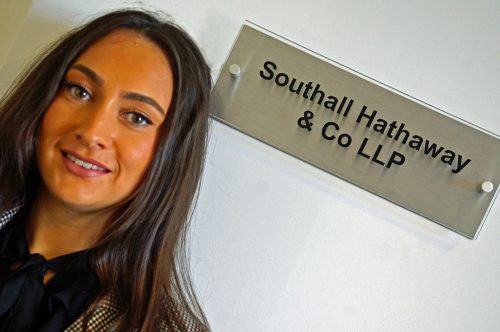 Leicester-based niche commercial law practice Southall Hathaway & Co has retained an award-winning trainee solicitor as a commercial litigator.
Neusha Mazaher is due to be admitted as a Higher Court Solicitor Advocate (Civil) next month (March) – having recently completed her Post Graduate Diploma/Legal Practice Course at De Monfort University and being awarded their Irwin Mitchell Prize for Best Overall Performance.
Mazaher, who has been with the company in its various guises as Edward Hands and Lewis and EHL Commercial since leaving university in 2014, said: "Working a full-time job and studying was difficult at times, but the journey taught me a lot about myself and the profession. Winning the LPC award was a bit of a shock, but a great feeling, and it shows that hard work and dedication really does pay off."
Three senior appointments have been announced at HORIBA MIRA.
David Streeter has been appointed to head of global sales, Felicity Palmer now takes on the role of head of global business development and Richard Adams has been appointed to head of international sales.
Miller Crockart, chief commercial officer at HORIBA MIRA said: "The new structure of the HORIBA MIRA Commercial Team allows us to scale our business around the world. Not only do we want to enhance the existing relationships we have with our customers, but we're also excited to work within entirely new technology spaces to develop new mobility solutions."