Rural Notts pub re-opens after two-year absence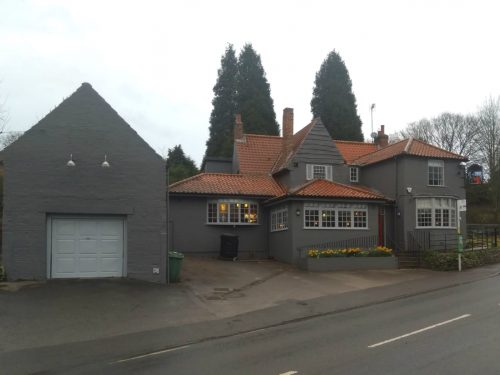 A rural Nottinghamshire pub has reopened following a two-year absence.
The Red Lion, in Thurgarton, closed on Boxing Day 2016. However, last year, residents joined forces to lend new owner Julian Benton £250,000, while he and a team of directors invested a further £130,000 to revive the village's only pub.
As well as a full refurbishment, the pub's 30-seater dining area has been renamed the Clarke Restaurant in memory of former landlady Sarah Clarke, who was killed by her niece in 1936. Newspaper clippings from the time of the murder are also displayed around the building for those not familiar with the tragedy.
Benton, who has more than 30 years' experience in the industry and owns three other pubs across the East Midlands, said: "Taking over the pub was an offer I couldn't refuse. I'm continuously saddened when I see the decline of village pubs – they play such an important role in building stronger communities, giving residents a place to relax and socialise. I wanted to bring The Red Lion back to life and Nelsons was pivotal in this, working tirelessly to get the deal over the line."
The Red Lion – which dates back to the 16th century – has been renovated inside and out and includes a dog walkers' bar. As well as Castle Rock ale, the pub will serve both a la carte and light bite dining menus.
Benton added: "The Red Lion had no investment for two or three years before it closed and sadly, that contributed to its decline. The pub is steeped in history so it was important that we gave it a fresh look and feel while keeping the characteristics of a traditional country pub, such as low ceilings, beams and fireplaces. Since its opening, we've had people coming back in saying how great the pub looks and how happy they are to see it back to its best."
Nelsons Solicitors advised on the deal. Tim Hastings, chairman at Nelsons, who lives in Thurgarton, said: "The Red Lion is a great asset for the village and I am pleased to see it back open again – my colleagues at Nelsons have very much gone out of their way to make this happen."
Paul Hinchliffe, associate and solicitor in Nelsons' commercial property team, who led the deal, added: "We're very proud to have been involved in a deal that will benefit the community for many years to come. The Red Lion is an asset to the village and a real gem – its revival shows what can be achieved when people work together towards a common goal."