Double deal for business park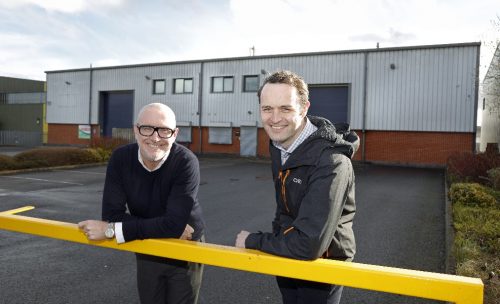 Commercial property specialists NG Chartered Surveyors have completed a double deal that sees two new tenants moving into Calverton Business Park.
Richard Sutton, director at NG, has let the 25,000 sq ft former Nottinghamshire County Council premises at 6-8 Calverton Business Park to men's grooming retailers Olympic Shavers.
On the back of the deal, Olympic Shavers then instructed NG to market its former premises, the 18,000 sq ft Units 19 and 20, Calverton Business Park.
NG let the units to City Sprint (UK), the nationwide, same-day courier service.
The new lease starts in Spring 2019 following some agreed works being carried out at the units by the landlord.
Sutton said: "It's always very satisfying when a client is so impressed with our work that they instruct us on a second deal in such quick succession.
"We are seeing increasing demand for this calibre of units from companies who are looking to upgrade their office and warehousing facilities, and this doesn't seem to be dampening down despite the doom and gloom in the press about Brexit.
"This is another great deal for the hard-working NG agency team and a great result for both Olympic Shavers and City Sprint."
City Sprint (UK) was represented by James Winbourne of Winbourne Martin French. Paul Hinchliffe from Nelsons provided legal advice on the deal.