Engineering consultancy moves to larger offices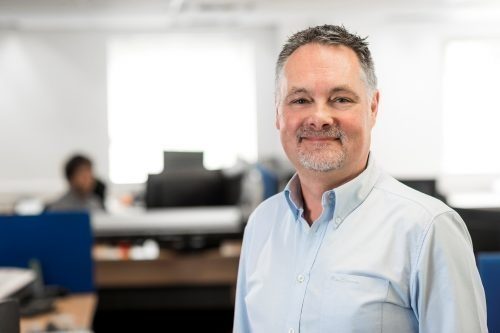 Engineering consultancy Pell Frischmann has moved to a larger base in Nottingham city centre on the back of the rapid expansion of its highways, transport and land team.
The office on Mansfield Road close to Victoria Centre provides an open-plan space for its 20 members of staff.
Headed by technical director Gary Bridges, the Nottingham team has grown rapidly in recent years.
Specialising in highway design, the team provides planning, modelling, transport and traffic development services to clients such as Highways England.
It is also pioneering the development of a 3D visuals service to the wider industry.
Its current project roster includes the Etruria Valley – a vital gateway infrastructure project that will open economic development opportunities in Stoke-on-Trent, the A69 – a £30m Highways England scheme to re-engineer two major junctions to enhance connectivity regional, and a £1.2bn project with The Midland Metro Alliance to design, programme and deliver the West Midlands tram network
Bridges said: "This move exemplifies the rapid growth of Pell Frischmann's Transport and Land division, and the development of our services across the Midlands.
"Here in Nottingham, there is a real desire to create a sustainable and thriving team and I'm confident that our new workspace will engender this and provide a stepping stone for further expansion."