Macildowie appoints industry heavyweight as chairman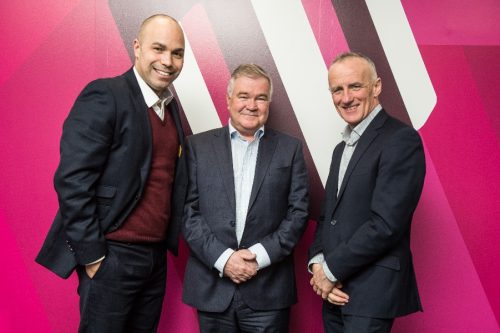 Macildowie is welcoming a prominent figure in the recruitment industry to its team, as John O'Sullivan takes on the role of company chairman.
The recruitment consultancy, which has its headquarters in Nottingham, has enjoyed strong growth over recent years and is now looking for O'Sullivan to work with the existing board and leadership team to continue the company's innovation and help execute its growth strategy.
O'Sullivan spent several years working as a director with some of the largest recruiting firms in the world before founding his own business, Best International Group, which turned over £130m in its second year of operations.
For the last ten years, as well as chairing the London-based Elite Leaders recruitment industry forum, he has worked with a number of businesses in the sector as a non-executive director and strategic advisor.
He said: "I have enjoyed a relationship with the board at Macildowie for over ten years and it has always been a business that I hoped to have more involvement with one day.
"With 26 years of heritage, the brand is perceived as a real market leader in the sector and I am excited to help the business to reach new levels of performance."
Macildowie's managing director, James Taylor, said: "The recruitment industry is dynamic, technology is changing the way our clients and candidates approach both hiring and finding a job and I believe that John's appointment as chairman puts us at the cutting edge of this innovation. John is joining a business that is absolutely focused on the importance of its people and we are delighted to have him on board as we begin a new chapter in Macildowie's growth strategy."