Legal recruitment firm celebrates a quarter of a century in business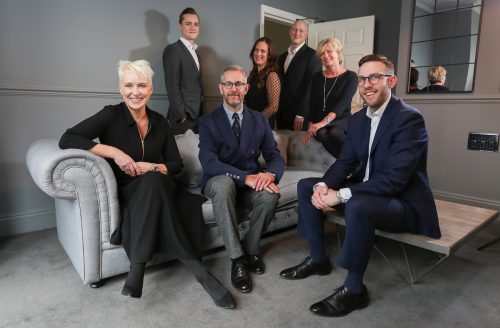 Bygott Biggs, the Nottingham-headquartered legal recruitment specialist is marking 25 years in business
The company was founded by Jane Biggs and Johanna Bygott in 1994. In 2007 Biggs took sole control and his since grown the business to a team of seven.
Bygott Biggs now has offices in Birmingham, Leeds and Manchester, as well as Nottingham.
Bigg said: "Although we've grown considerably over the last 25 years, as of course has the legal profession itself, our approach is still very firmly based on personal relationships, hence our new locations where we can be at the heart of the local legal community and accessible to both clients and candidates.'
"There have been huge advances in technology for every business during that time and the legal profession has also faced major change which has brought both great challenges and great opportunities. However, the key to our sustained success has been our focus on attracting and retaining the right people and that is the case with law firms too.'
"Whilst new technology and systems can help to leverage time and resource they will never replace the critical element of trust and that personal connection. The successful law firms of the next 25 years and indeed any business should never lose sight of the fact that their people are the biggest asset. In the legal profession, we have seen the holy grail of the corner office and partnership is no longer the main objective, the key now is balance, flexibility and opportunity to pursue avenues where people can make a real difference.
"Remuneration is of course still a major factor as it is in any industry but there are other ways to recognise and reward excellence and to attract talent. The legal profession has traditionally held a reputation for being somewhat conservative and perhaps a little resistant to change but I am now seeing some incredible examples of forward-thinking firms of all sizes around flexible working, sabbaticals, more varied career development options and remuneration solutions.'
"What is clear is that despite all the changes they are keeping one very traditional value close to their hearts – putting people first. The firms that do this the best will be the leading law firms of the future and all of us here at Bygott Biggs look forward to working with them."