On the move: the latest East Midlands hires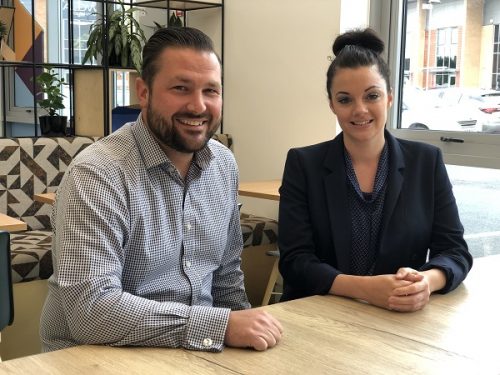 Workplace consultants and interior design firm, Blueprint Interiors, has appointed Charlotte Barnett as a business development manager.
Barnett has over ten years sales and marketing experience having previously worked in recruitment for Optima UK and in the energy sector for Mark Group and other renewable technology providers.
She will be reporting to Blueprint Interiors' head of business development Andrew Hobson.
Barnett said: "Blueprint Interiors is an award-winning forward-thinking company that is consistently introducing innovative ideas into workplace design. I'm really excited to be joining the team and look forward to diversifying into a new sector."
Hobson added: "Charlotte really enjoys engaging with people and finding solutions which is one of the core values of our proposition as workplace consultants. We have some exciting opportunities in the pipeline and I am really looking forward to working with Charlotte to continue building Blueprint Interiors' presence across the Midlands region."
Kirkby in Ashfield-based heavy machinery moving specialists Joseph Merritt Group has partnered with Unitemps, the student placement service offered by The University of Nottingham, and has appointed Thomas Farrelly as a data analyst to support the sales and marketing team.
Farrelly already has a BSc (Hons) Technology & Enterprise Management from Aston University, in Birmingham which he completed in 2013. Prior to this he worked in a sales role for a London based language agency. More recently he has been studying for Prince2 Foundation and Practitioner at the University of Nottingham.
In his new role, which will initially be a temporary appointment, he will be helping Merritts to use the data they gather on customers, projects and the heavy machinery moving market more intelligently.
Managing director James Merritt said: "Our company is 97 years old and we are constantly evolving to meet the demands of the industry and our customers. By using data intelligently, we can continue to innovate, provide a better service to our customers and create loyal partnerships with machine manufacturers. Whilst this is initially a short term appointment, we are very much hoping that given Thomas's background in engineering and sales that we can make this a permanent role and help Thomas to develop a long term career."