Round table: Exit signs – preparing a business for sale
With big corporates sitting on substantial pots of money, debt cheap and interest rates likely to remain low for the foreseeable future, the deals market is buoyant.
In the first of our East Midlands Deals Forum, sponsored by KPMG, our panel of business leaders examined the whole spectrum of the deals market in the region over breakfast.
Is the deals market buoyant at present – despite the political uncertainty in the UK?
Stuart Sewell said:  In many ways our current experience is a situation for transactions involving quality businesses similar to that of the height of the market in 2006. However, at the same time, we need to realise we are not living through normal times.
What we have seen over the last year is that there has been definite staging points for vendors or buyer; first it was 31 March and now it's 31 October.
Seb Saywood: I agree that there is a lot of M&A activity in the context of continuing macro uncertainty. What is interesting though is the changes to the mix that we see both locally and nationally. There is a greater proportion of sell side or cash out led transactions, with slightly fewer companies raising money to directly invest in growth. I think this translates into opportunity to take market share for those entrepreneurs that are more ambitious and proactive when it comes to investing for growth.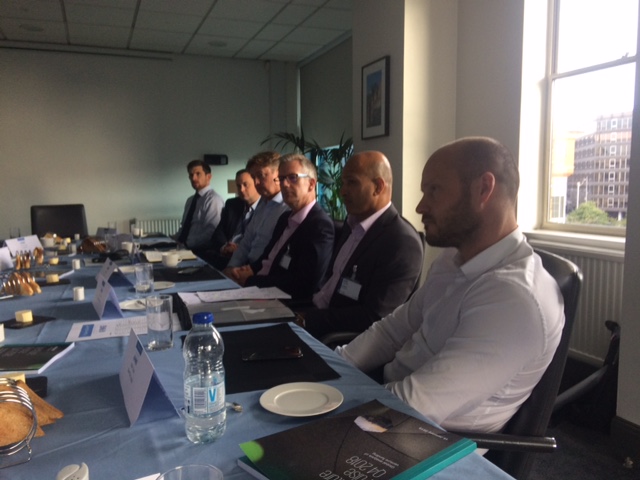 Murray Carmichael-Smith: Are deals taking longer to get over the line? Is the length the deal getting longer – from start to finish?
Sewell: The time it's taken to get deals over the line has definitely extended, but on the whole, the deals market continues to be really strong.
Stuart Grantham: The challenges we've seen have been around the moving of the Brexit date. However, having said this, if it's the right time to do the deal, it's the right time to do the deal. There has been a sense with vendors and buyers that they just want to get on with it. However, it'll be interesting to see what the situation at the back end of the year is like.
Sunny Landa: What a market needs to thrive is uncertainty and the only thing that's been certain over recent years is that there will be uncertainty. What we've seen is that due diligence has increased and not many sellers are "leaving anything in the deal". Deals are also definitely taking longer to get over the line.
Paul McCannah: I agree with Stuart – our pipeline is looking fantastic, but whether that lasts into next year remains to be seen.
Jon Cox-Brown: "There is loads going on. Some industries are doing very well, while other are under real stress. There is a lot of regulatory change too. There's not a broad brush that covers all deal activity."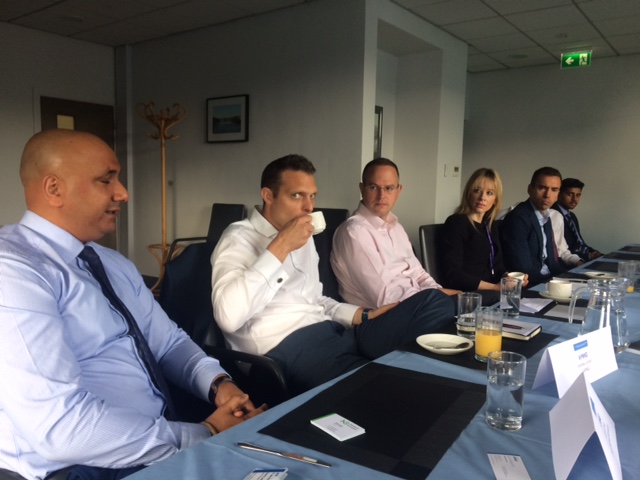 What are the first steps an acquisitive owner should take when looking to buy a business?
Mark Shaw: The first thing we do is whether the business will be able to stand alone or whether we should integrate it into our existing business. In the vaping industry there are lot of people looking to sell with the big tobacco industry sniffing around, so we have to act quickly.
Sewell: It's all about having a clear strategy. A buyer needs to work out what they want to achieve and why they're acquiring. Speed is often an issue; but there's nothing wrong with taking a couple of years to find the right deal.
Andrew Jordan: Getting the right infrastructure in place is so key to any successful deal.
Carmichael-Smith: I think you need to understand the reasons why you want to a buy a company. Ask yourself: does it actually make sense? Or are you simply getting carried away because your peers are acquiring?
Jon Green: A good management team is essential, as are the synergies between the two companies.
Saywood: I agree with Jon that's it's about the management team. They need to have experience. But a large part of any successful deal is knowing what you want out of it and not losing sight of that.
Green: Management bandwdith is also important.
Hazi Mistry: One of the biggest failings is that a buyer sometimes doesn't understand the market. He or she often needs to step back and, sometimes, some real jewels will be uncovered. Also: a buyer should always ask a vendor why they're selling the business – in fact, I'd make that the first thing to do.
How does a vendor ensure their company is in the best possible shape?
Carmichael-Smith: They need to get a good team together, with great advisers and not just think about the bottom line. Morals and ethics in the deals process are important. When Jain acquired Sleaford Quality Foods they undertook an environmental audit – which was a key factor in securing the deal. You can't pay too much for good advisers.
Liquidity Club would say a seller needs to get the debt down as far as possible and show that long-term profit stability is achievable. Constant growth of just 5% per annum is better than yo-yo financials. Also: speak to accountants who can maximise your key earnings.
Landa: I'd make the most of the technology within the business and also create an excellent working culture to make the business a great place to work at. Sometimes this means reinventing the business, which is what we did at NG when we went through a management buy-out, but it was very much worth the hard work.
Shaw: If the vendor went through a digital transformation process, then make sure the tech is integrated.
Laura Fovargue-Finn: That's a very important point. I've been to tech businesses where a buyer has looked to audit the technology before they've done the more traditional financial due diligence.
Mistry: Software can be a ticking timebomb if it's out of date.
Sewell: All of these are things that a business owner should really be doing to a business anyway.
McCannah: We encourage the vendor to do vendor due diligence. The last thing they want is to derail the deal and a seller should go into any deal with their eyes open.
Is there a best time to exit a business?
Sewell: Yes, but being able to do it is another matter altogether!
Carmichael-Smith: I'd say it was when you're on a growth curve and there's fat in the business for the buyer.
Grantham: If you do the right things to grow your business, then you're in a good place.
Sewell: Be psychologically ready to exit. It's a really big thing to sell something that is your life's work. Be clear – and be ready to do it.
KPMG support businesses to maximise business value and realise the best possible outcome.  We do this through combining the experience of our specialists with our powerful data and analytics, to provide objective and informed support.  We have brought this insight to life in our downloadable Road to Exit guide.
Panel:
Stuart Sewell, KPMG
Andrew Jordam, KPMG
Laura Fovargue-Finn, KPMG
Murray Carmichael-Smith, Sleaford Quality Foods/Liquidity Club
Hazi Mistry, Business Sale Advisor
Sunny Landa, NG Chartered Surveyors
Mark Shaw, Red Box Liquids
Jon Green, LDC
Stuart Grantham, HSBC
Jon Cox-Brown, Eversheds
Paul McCannah, Browne Jacobson
Seb Saywood, Business Growth Fund