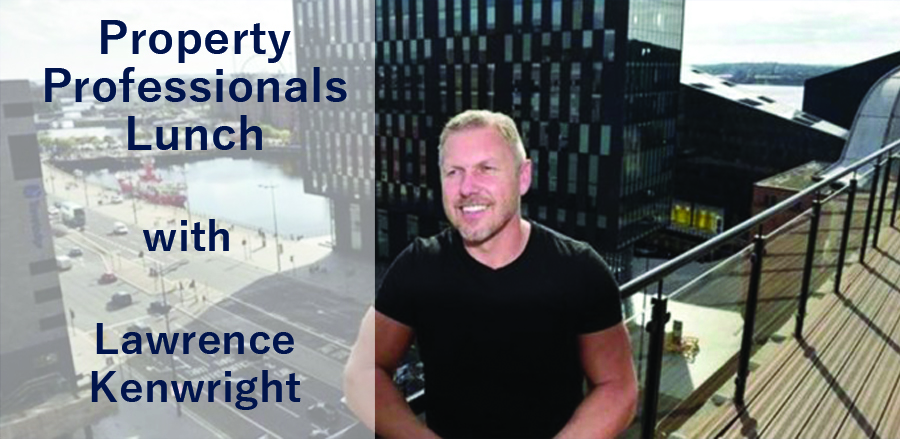 Tuesday
12 February

12pm – 3pm
£45.00 +VAT
includes a welcome drink and two-course lunch
30 James Street
Albion House
30 James Street
Liverpool
L2 7PQ
Event Sponsor:
There are several sponsor opportunities available for this event. Please contact:
Sales on 0161 234 6503 or email:
sales@thebusinessdesk.com
Hotel and property developer Lawrence Kenwright will be speaking at a special event in Liverpool in February.
Lawrence will be the speaker at a property professionals lunch organised by TheBusinessDesk.com.
The high-profile hotelier is never far from the headlines and has even taken on Liverpool City Council over the issue of homelessness in the city.
The man behind a string of glamourous hotels in Liverpool has recently  announced he has bought the Cavern Walks shopping centre.
The developer, who's hotels include 30 James Street and The Shankly, is also looking at schemes in Northern Ireland.
Lawrence decided to launch his firm Signature Living after staying in unaccommodating hotels with poor customer service.
He sold a retail business to buy the Victoria Street building, now known as Signature Living, back in 2004.
He said: "I have a love of developing old buildings and giving them a new life and identity.
"All property purchases come with a gamble, but I believe passion and determination ultimately determines whether the gamble pays off or not.
"The creation of my first hotel came from two weekends I was forced to endure many years ago.
The first weekend, I stayed in a hotel in Newcastle that was far away from the city centre, whilst spending a night out queuing in the cold, only to head back to the hotel before midnight.
"The next weekend my wife, Katie, organised a birthday trip away in a hotel. I was, however, disappointed when I was handed the €85 euro bill for five films, WiFi, a bar of chocolate and a bottle of water.
"I decided the hotel industry needed a change, and so my passion for creating a luxurious aparthotel in Liverpool took over.
"My goal was to provide unrivalled accommodation, fantastic service and no hidden extras."
Lawrence will be speaking about his vision and passion for business at the event in Liverpool.
The event is aimed at property professionals and will include lunch.
To book a place at what promises to be a fascinating event click the button below