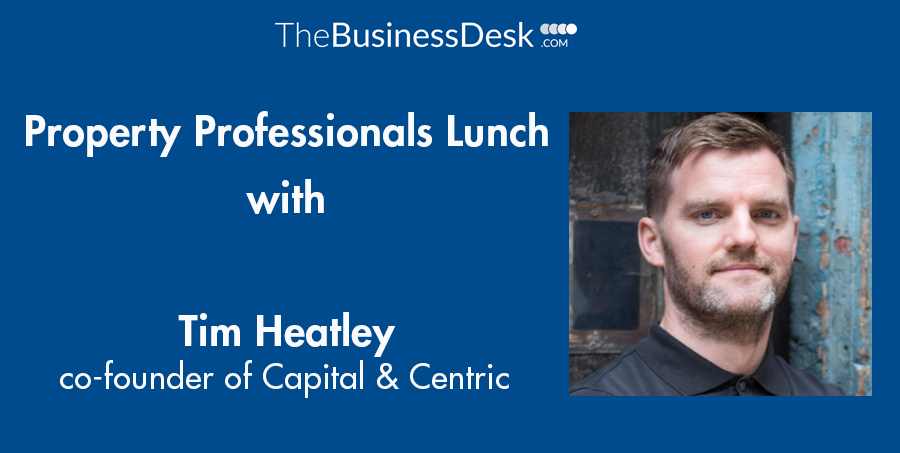 Tuesday
26 March

12pm – 3pm
£45.00 +VAT
includes a welcome drink and two-course lunch
The Refinery Spinningfields
XYZ Building
1 Hardman Boulevard
Manchester
M3 3AQ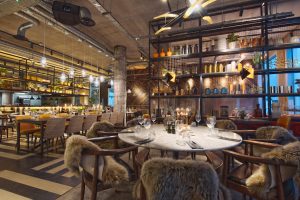 Sponsorship:
There are a number of high profile opportunities available. To discuss these please contact,
Sales on 0161 234 6503 or email: sales@thebusinessdesk.com
A property developer with a difference will be the guest speaker at a special lunch organised by TheBusinessDesk.com.
Tim Heatley is the co-founder of developer with a conscience Capital & Centric.
The firm is behind a series of high-profile schemes across the North West including the redevelopment of the former Littlewoods pools buildings in Liverpool.
The innovative property developers specialise in revitalising iconic buildings.
Other projects include the transformation of the 1867 Grade II listed London Warehouse in Ducie Street in Manchester city centre.
Tim is also the chair of Andy Burnham's Business Network which is focussed on fixing the rough sleeping epidemic by the end of 2020.
Capital & Centric was founded with Tim and Adam Higgins at the start of the 2008 recession and has seen major growth in recent years.
Tim said: "We focus on bringing derelict buildings back to life – not a priority for your average developer. We're setting the standard for responsible development.
 "At Crusader Mill we offered our flats first to Mancunians, preventing purchase from overseas investors – a first and so important for the city.
"In Liverpool we created the city's first co-working concept – London Warehouse will be Manchester's first co-living concept.
"We also turn our receptions into cafes and co-working bars, which we own and operate ourselves."
"The company has also invested in a course to bring more women, black and ethnic minorities into the property industry.
"Myself and Adam wanted to create exactly what we want – not what the banks want. We wanted to have fun, enjoy what we do and do the opposite to everyone else."
Tickets have now gone on sale for the event which is taking place Tuesday, March 26, at The Refinery in the Spinningfields.