Residential development for over-55's planned for Liverpool suburb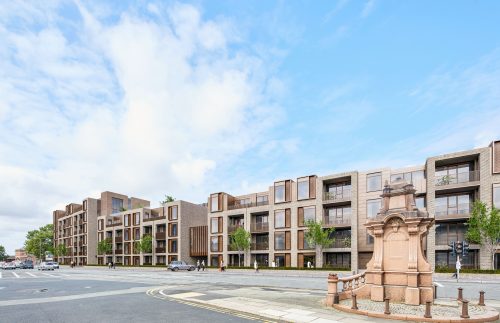 Croft Housing Association has put forward plans for a prestigious sheltered accommodation development for over-55's.
The scheme, which will be located on the edge of Liverpool city centre, opposite the famous Olympia events space, will cater for individuals aged 55 and over.
Croft Housing Association, an organisation that has been operating in the city for more than 25 years, is proposing to build 115 apartments across two blocks, with a mix of one and two bedrooms.
There are also plans for a cinema-style lounge space on the first floor.
The North Liverpool development will be mainly four storeys equating to the height and scale of the three storey houses that were previously on site before their demolition in the late 20th century.
The housing association, which has worked with Liverpool City Council and Age UK to provide support for more than 3,000 individuals over the past five years, intend to build the apartments to help meet the needs of the city's ageing population.
Commenting on the plans, a spokesperson for Croft Housing Association said: "We want to help breathe new life into what is an historic part of Liverpool which has enormous potential, but could do with a facelift.
"Our exciting development will help meet the needs of the growing numbers of people aged over-55 in the city through a mix of one and two bedroom apartments.
"This is the sort of prestigious development that would be associated with young professionals, but we're hoping to bring the high-spec, prestigious living into this over-55's development.
"It is currently a vacated site. If our planning application is successful we will also be playing a major part in the regeneration of an important area of Liverpool."
The proposals will be presented to Liverpool City Council's planning committee next week.