Host of tennis legends head back to Cheshire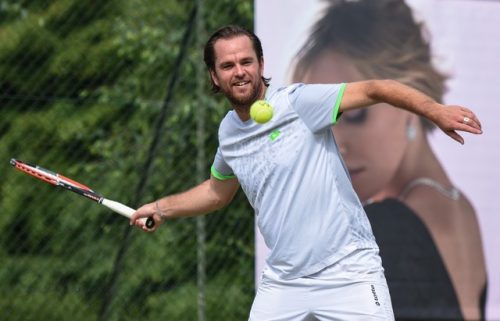 A host of tennis legends are promising to head back to Cheshire next summer as plans for Boodles Tennis at The Mere for 2019 are announced.
Clique Events is promising three days of tennis, networking and a 'garden party' that will be bigger than ever for next year's event.
Title sponsor Boodles will be returning to the home of their major summer get-together once again – more than a decade after the inaugural event – for three days of spectacular tennis from 19th – 21st June 2019.
They will be re-joined by associate sponsors Rolls Royce and Myersons as well as a host of new sponsors and partners to be announced over the coming weeks.
The field of players is yet to be announced in full but is expected to include a cast list that includes many of the regular event favourites like men's tennis veterans Richard Krajicek, Goran Ivanisevic, Henri Leconte and Xavier Malisse along with a couple of exciting new additions to the list of legends.
Tournament organisers are excited to announce that 2019 will also see a new partnership with Business Desk, who will be the event's official business media partner and will be the only place to purchase individual tickets for the event.
Corporate table sales will be available, as usual, direct from event owners Clique and early bird discounts are available until the end of December.
The 2019 event will be the seventh consecutive year Boodles Tennis has been held at The Mere and, this year the event will be raising cash for the Matt Haycox Foundation charity – a children's charity which aims to provide financial support to the lives of seriously and terminally ill children and their families.
Boodles Tennis at the Mere spokesman, Matt Haycox, said: ""We are really excited about this year's Boodles Tennis at the Mere. We've some fantastic names taking part, a 'who's who' list of sponsors and we're expecting to beat the record attendances of last year when we launch next summer.
"There's so much to look forward to this year. Not the least of which is the return of Ladies Day, which was such a hit with the players, sponsors and fans over the last two years."
Tickets can be booked here.