Vehicle safety barrier firm sold in £22.5m deal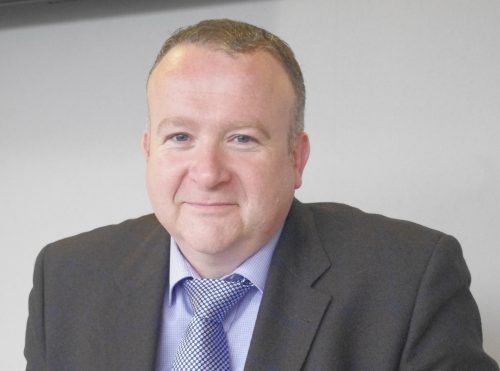 A Merseyside manufacturer of vehicle safety barriers has been sold in a deal worth £22.5m.
Private equity investor LDC has completed the sale of Haydock based ATG Access to Midlands firm Hill & Smith Holdings.
ATG designs, manufactures and supplies high security vehicle barrier systems used to secure buildings and venues from vehicular impact and terrorist attacks.
Installations include airports, stadia, railway stations, office developments and shopping centres.
LDC first backed the management team at ATG in 2013, providing a significant minority investment to support its international growth strategy and the development of new innovative security products in its portfolio.
ATG has expanded into multiple new overseas markets with exports accounting for 40% of total sales and customers in more than 30 markets worldwide, including Germany, Spain, China, Australia and Singapore.
Since 2013, ATG has increased employee numbers by 40% and annual sales by 30% to £21.1m.
In the last financial year, turnover has increased by 12%, taking it from £15.6m to £17.5m.
Profit before tax (EBITDA) has nearly doubled, increasing from £805,000 in 16/17 to £1.546m in 17/18, due to the company's continued expansion both in the UK and across the world.
ATG has seen an increase in demand for its high security products and services, due to the rise in vehicle-borne terror attacks and global terror threat levels remaining high.
During its partnership with LDC, the company has also invested heavily in innovative new product development.
Last year it launched Surface Guard, a new lightweight hostile vehicle mitigation barrier for use in the temporary event security market, which has already been commissioned more than 250 times.
Hill & Smith is an international group with leading positions in the supply of infrastructure products and galvanizing services to global markets.
The transaction was led by LDC Manchester Senior Director Ged Gould and Investment Director John Clarke.
Gavin Hepburn, Managing Director of ATG Access, said: "This is the next step in our growth journey and will bring exciting new opportunities to our people and our customers.
"LDC has been a hugely supportive and strategic partner, helping the group unlock its potential in new overseas markets and supporting our continued product development story.
"Becoming part of a global group like Hill & Smith will support our business continue to grow in overseas markets around the world."
Ged Gould, Senior Director at LDC in the North West, said: "The team at ATG has successfully grown the business at home and aboard, and continue to demonstrate the global demand for a quality British engineered product. We wish them every success as part of Hill & Smith."
Derek Muir, Group Chief Executive of Hill & Smith, added: "The acquisition provides the Group with a strong platform to introduce new products and new geographies, thereby accelerating the expansion of both our existing UK and international roads businesses.
"We are excited to welcome ATG and its employees to the Group."
LDC and ATG Access were advised by KPMG Corporate Finance and DLA Piper.