Housing company expresses surprise at council "ban"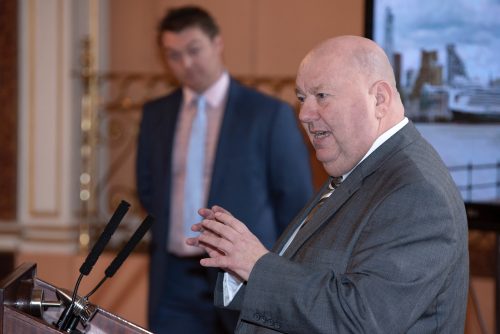 A major housing company has expressed surprise after being told Liverpool City Council will no longer do business with it.
Countryside Properties has been told by Liverpool's Mayor Joe Anderson that the authority will no longer deal with the firm.
The decision has come as a result of the controversy surrounding leaseholds.
Liverpool Council has said it will no longer work with the company on its projects in the city or sell it any council-owned land.
And emails have been sent to residents on a number of housing estates confirming the council's stance.
In some cases people who have bought affordable homes under leasehold deals say they are now discovering there are hidden catches.
However, Countryside Properties says it does not sell leasehold houses at present – and where it has done historically, it has offered homeowners the chance to buy the freehold at cost.
Mayor Anderson told the Liverpool Echo: "We will not be making any deals or working with any developers that put people at risk.
"I am appalled that we have entered into agreements in good faith only to see companies turn against people and use this situation to their advantage.
"This scandal means that people can't sell their properties and are ending up in debt – it is completely outrageous.
"I also want the government to pull its finger out and do something about this – because this is a scandal that they are fully aware of, they are allowing it to happen.
"These companies won't be working with Liverpool Council – and other councils should do the same to protect residents."
A spokesman for Liverpool Council said: "We do not allow leasehold houses on any schemes where we are a development partner.
"In the case of Countryside Properties, following issues raised by residents about leaseholds on some of their housing developments, we are no longer providing assistance to them with site assembly and selling them council-owned land."
The Government has promised to ban the sale of houses with leases as part of sweeping reforms of the industry.
A Countryside spokesman said the firm was "surprised" at the Mayor's actions.
The spokesman added: "Wherever possible, we sell properties on a freehold basis. Where we have to offer leasehold properties, we make sure that they are affordable on both an initial and ongoing basis.
"Where we have historically sold houses on a leasehold basis – something we no longer do – and own the freehold, we have already written to all residents and offered them the opportunity to buy back their freehold, at cost.
"So we were surprised to read in a letter sent to local residents by the Mayor of Liverpool that he will make this demand of Countryside when it is something we have already done, where we are able to do so.
"We are seeking to make contact with the Mayor's office to discuss these matters further."