Investment bank advises on tertiary buyout deal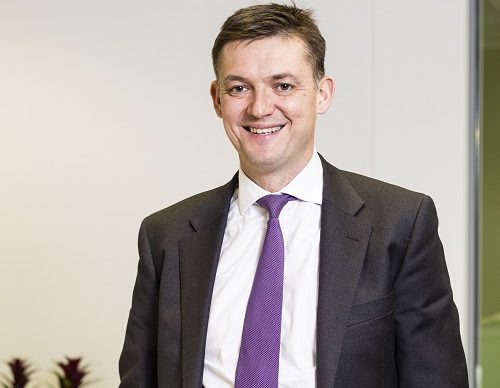 Global investment bank GCA Altium has advised Cawood Scientific, the UK's largest independent provider of accredited analytical testing and sampling services into the agriculture and environmental renewables sectors, on its partnership with Waterland Private Equity.
This is the second time that GCA Altium has advised Cawood, having supported the business on its secondary buyout by Inflexion Private Equity in 2017.
The deal is understood to have generated a x3 return.
GCA Altium, which relocated to new offices in the Spinningfields area of Manchester in April, walked away with two awards at this year's Rainmaker Awards.
The business won the Corporate Finance Team award and the prestigious Rainmaker of the Year award at June's TheBusinessDesk.com event in the Hilton Hotel.
Cawood offers multi-disciplinary analytical sampling and testing services to the agronomy, livestock, agrochemical and environmental renewables sectors, and currently serves more than 3,000 customers.
Based in Berkshire, the company operates across five accredited laboratories and an accredited sampling business, and is supported by a team of around 350 people across the UK and Ireland.
Under Inflexion's ownership, Cawood has continued to develop its offering and established new services.
This has been supported by the successful acquisition of three businesses which have broadened Cawood's breadth of service into adjacent market sectors including environmental services and ecotoxicology, as well as enhancing the company's geographical spread and scale.
Cawood has also benefited from investment in its technology and data optimisation, leading to an improved customer offering and resourcing efficiency.
Waterland's investment will support Cawood's plans to continue to consolidate in the UK, while entering international markets and creating a specialist agri-focused analytical services platform in both the UK and across Europe.
Waterland currently has around €6bn of funds under management and has made the investment from its seventh fund, which stands at €2bn and is focused on high quality, growing businesses active in fragmented markets where Waterland can actively support a buy-and-build strategy.
The transaction marks Waterland's fourth UK platform investment and its 10th deal since opening a UK office in 2017.
A Manchester-based GCA Altium team, led by managing director Simon Lord and including Dominic Orsini (director), Tom Battersby (vice president) and Robert Liguz (analyst), advised the shareholders on the deal.
Simon Lord said: "The requirement for independent data validation from analytical sampling and testing to support supply chain compliance, quality control and sustainable production in its core markets, means that Cawood is fantastically well positioned for future growth.
"Given Waterland's buy-and-build expertise and international footprint, the firm is an ideal investor for Cawood. The Waterland team demonstrated impressive speed and conviction and was excellent to deal with."
The Waterland team was led by Andy Scaife and Ryan Hallworth, with support from Paul Higgins and James Young.
Andy Scaife, Waterland managing director, said: "We are delighted to be investing in Cawood. It is already the clear UK leader in the provision of analytical testing data to the agri-food and environmental sectors and is able to offer an independent, critical service to its clients.
"We are pleased to partner with a high quality team and look forward to further developing the business both in the UK and internationally through a combination of organic and acquisitive growth."
Nigel Patrick and Linda Radnor said: "Together with Inflexion we are pleased to have accelerated growth at Cawood and entered new market sectors. Cawood is now able to offer a broad range of agriculture and environmental testing services.
"Looking forward, we are extremely well placed to continue to grow within the markets in which we operate and look forward to partnering with Waterland in doing so."
Simon Turner, Inflexion managing partner, added: "We are pleased to have worked together with the Cawood team to transform the business by increasing scale and expanding its capabilities into adjacent markets. We wish management the best in shaping Cawood's next chapter of growth and development."
Carl Wormald, head of Inflexion's Manchester office, led on the deal.
Addleshaw Goddard (Paul Medlicott and George Danczak) provided sell-side and management legal advice and RSM (Ian Latham and Helen Brocklebank) provided management advice.
Waterland was advised by Hill Dickinson (David Mkhitarian), BDO (Chris Heatlie), CiL (Jon Whiteman) and PwC (Simon Viner) in respect of legal advice, financial and tax due diligence, commercial due diligence and tax structuring respectively.