Jobs created as gym limbers up with launch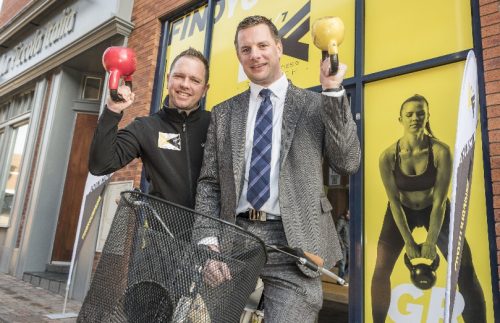 A new 24-hour gym has created 25 jobs in Redditch town centre.
The Prime Fitness gym has opened in the 18,000 sq ft Unit 6 at The Quadrant in the pedestrianised zone opposite the Post Office on Alcester Street, a short walk from Kingfisher Shopping Centre.
The fully-fitted gym, which also has a sauna, steam room, tanning salon and a wide range of 40 exercise classes a week, opened at the beginning of April and has already signed up more than 1,000 members.
Julian Pepper, general manager of Prime Fitness, said the new business was employing around 25 full-time and part-time workers, including management, personal trainers and eight apprentices.
He said: "We're really pleased to have found such a good site in Redditch and have been overwhelmed by the welcome of local people who seem really keen to join and use our facilities."
Jae Robinson, another general manager at Prime Fitness, added: "The foot-flow in Redditch town centre is perfect for a business like ours and the business has quickly settled into the area. We're looking forward to continued growth this year."
The property deal was brokered by agents John Truslove.
Ben Truslove, a director of John Truslove, said: "It's great news for Redditch to have a gym of this size, and the growing desire of local workers and shoppers to keep fit should see it doing well.
"This site is in ideal town centre location which will help it to quickly build a brand, with the nearby Kingfisher Shopping Centre alone attracting more than over 200,000 visitors per week."
Julian Pepper of Prime Fitness (left), and Ben Truslove.