People: Real estate team welcomes senior lawyers; Development consultancy strengthens team; and more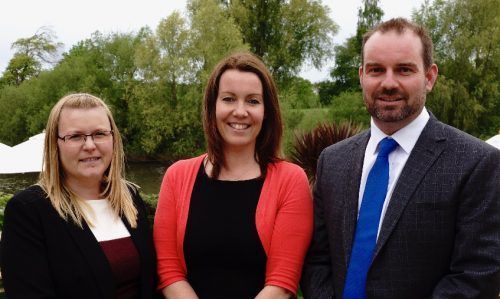 The real estate team at Harrison Clark Rickerbys has welcomed two senior members of staff.
New partner Clare Day joins the team at the firm's Wye Valley office from Clarke Willmott – she specialises in real estate finance and all areas of property investment, with experience of freehold sales and acquisitions. She deals with secured lending and has considerable experience with large scale transactions.
Chrissie Doherty has joined to lead the residential property team in Worcester. Doherty has acted for a wide range of clients, including professional sportspeople, musicians and actors.
Matt Hayes, lead partner in the firm's real estate team, said: "Not only do we now have outstanding expert advice to offer clients, but we also retain our commitment to excellent client care – we know that property decisions can be challenging, and we support our clients throughout. I know that Chrissie and Clare share that commitment and we're delighted to have them on board."
:::
A pioneering public sector development consultancy has strengthened its team with a string of appointments.
Telford-based apT – the Midlands' first public sector commercial planning, development and environmental consultancy – has appointed a raft of new specialists.
The consultancy, part of Telford and Wrekin Council, says the appointments underline its commitment to offering industry-leading support to housing developers, commercial developers, businesses and individual home owners.
New appointments include heritage specialist Penny McKnight, ecologist and green infrastructure specialists Laurence David and Mark Latham; and assistant building control surveyor Nicola Corfield.
Also joining the team are senior highways project engineer Nick McGurk, highways engineer Callum Bebb, assistant highways engineer Stephen Quinn and site engineers Daniel Simms and Hayley Abel.
The team is also celebrating the promotions of Ian Lowe, who takes the role as a principal planner, and Martha Fletcher as a planner.
Valerie Hulme, group manager for apT, said: "We are delighted to welcome such a wide range of talent and expertise to the apT team.
"These new appointments further strengthen our ability to offer the best-possible service to our clients, bringing a vast range of specialist knowledge and expertise together under one roof.
"Clients know that when they come to us for their development and planning support we can offer them a tailored solution which uses this in-house knowledge to speed up the process and account for every potential hurdle, delivering safe and sustainable sites."
:::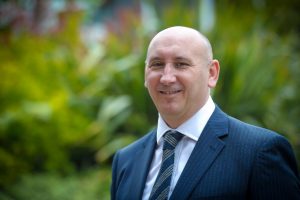 A key appointment has been made to lead the UK Battery Industrialisation Centre (UKBIC).
Jeff Pratt has been appointed managing director of the £80m UK Battery Industrialisation Centre which is part of the Government's Faraday Battery Challenge – a £246m commitment over the next four years on battery development for the automotive sector.
A national competition, which was led by the Advanced Propulsion Centre (APC) and supported by Innovate UK, to establish a new UK facility was won through a joint bid by WMG, at the University of Warwick, Coventry and Warwickshire Local Enterprise Partnership and Coventry City Council.
The UKBIC will deliver on the UK's Industrial Strategy and will develop the processes to transition the UK to become a world leader in design, development and manufacture of batteries through collaborative R&D between industry and academia.
The centre will see the development of the next generation of battery systems across battery chemistry, electrodes, cell design, module and pack level. An open access facility, it is due to open in 2020.
Pratt is currently general manager at Nissan's Lithium Ion Battery Plant in Sunderland and will take up his role as managing director of UKBIC in June and will be reporting to Professor Lord Bhattacharyya.