People: Deloitte kicks off 2019 with additions to corporate finance team; Property consultancy announces new MD; and more

Deloitte's corporate finance lead advisory team in the Midlands has welcomed in the new year by announcing two additions to its 15-strong team.
Sabial Hanif joins as assistant director from PKF Cooper Parry along with manager James Mei who has transferred from Deloitte's corporate finance team in Shanghai.
Starting his career with the Big Four, Hanif has almost 10 years' experience working with FTSE clients, SMEs and private equity backed businesses across a range of sectors including Technology, Media and Telecommunications (TMT) and business services.
He will be joined by Mei who has been with the firm for almost three years in China. Over the past two years, Mei has specialised in cross-border mergers and acquisitions, buy and sell-side advisory and transaction work across sectors such as consumer goods, technology and industrial products. He is also Big Four trained and spent two years in London.
Darren Boocock, head of Deloitte corporate finance in the Midlands, says: "2018 was a phenomenal year for the Midlands team. We advised on ten deals, totalling over £550m, with further deals to be completed in the early part of 2019.
"To continue this success and maximise the opportunities available in the market, we were keen to recruit experienced individuals, not just in terms of lead advisory expertise, but also sector knowledge and versatility.
"Both Sabial and James add a new dimension to the team, bringing with them a depth of knowledge that fits with both the existing team and areas of planned growth. For both of them, we are able to offer an outstanding career development opportunity, working with some of the most sophisticated clients on significant, often complex transactions."
:::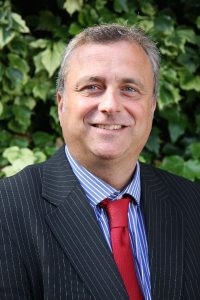 Property and construction consultancy Wakemans has promoted Dean Watson to managing director.
Watson joined Wakemans as a trainee surveyor in 1984, going on to gain a BSc degree and become a qualified quantity surveyor and project manager working on hospital schemes and land remediation as well as the full spectrum of commercial developments. He has been a key account director, and a member of the Wakemans board of directors since 2008.
Most recently, as joint managing director, he was responsible for the delivery of professional services. In his new role he will also support John Woodhall, who previously fulfilled the role of joint MD as well as executive chairman as he continues to focus on shaping the commercial and strategic development of the business.
Woodhall said: "Strong growth means we're on track to push forward with our strategic plans. Whatever challenges the construction industry faces post-Brexit, we remain committed to delivering the highest quality professional services to clients throughout the UK and Europe.''
Watson added: "I'm delighted to take on this new role and relish the challenge. We've enjoyed significant growth over the past 12 months, especially in the leisure and industrial sectors, and I look forward to building on this achievement and maximising our resources to capitalise on new business opportunities."
:::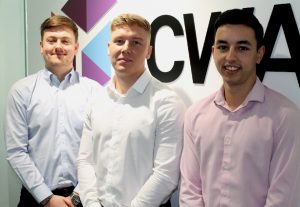 Birmingham civil engineering consultancy CWA is sponsoring three of its apprentices to take civil engineering degrees at Coventry University.
The three, who are apprentice civil engineering technicians at city centre-based CWA, are all studying to achieve a B.Eng in civil engineering after being supported by the company.
Josh Field, aged 22 from Tipton, has been at CWA for three years, joining as an apprentice after studying at the RSA Academy. He has just completed a two-years HNC course at Wolverhampton University.
Ian Farquhar began his apprenticeship at WSP, working on major projects. At the age of 15 he was a national finalist in the Smallpiece Trust Engineering Contest, with his design for a wind turbine, which he presented at the national finals at the House of Commons.
Nathan Robinson from Tamworth began studying construction at Landau Forte Sixth From Academy in Amington, which coincidentally was designed by CWA. He obtained an HNC from Wolverhampton University before starting a degree course at Coventry University.
CWA director Steve Wedge said: "One thing these three apprentices have in common is their love of engineering and a desire to progress further in their chosen profession. CWA is delighted to support them in their studies, and help seed the pipeline of talented engineers so badly needed by the construction sector in the UK."