Royal Shakespeare Company to take centre stage in government-funded immersive entertainment project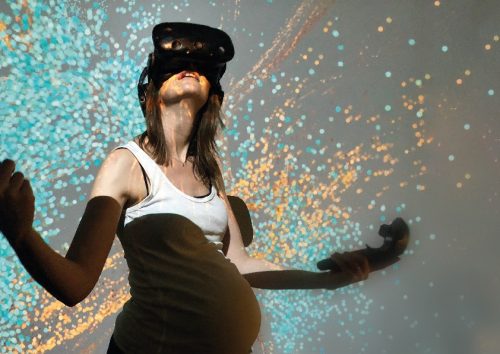 The Royal Shakespeare Company is to take part in a Government-funded scheme to develop immersive technologies such as virtual reality for audiences.
A total of £18m will be given to key organisations to develop immersive experiences in the sports entertainment, visitor experience and performance areas.
The Royal Shakespeare Company (RSC) will lead a consortium of 15 specialist organisations from the theatre, music, video production, gaming and research industries to develop ways of bringing virtual reality into performances, enabling audiences to watch live shows from their own homes using devices such as mobile phones or custom-built headsets.
Minister for digital and the creative industries, Margot James, said: "The UK is home to some of the world's leading digital and creative talent. Through our modern Industrial Strategy and multi-million-pound creative industries sector deal, we are bringing them together to give audiences a truly unique experience.
"The growth of immersive technology has the power to transform the way in which we watch theatre, play games or go to the cinema, and these new projects will demonstrate how we can take people closer than ever before to the live action."
The investment is a key element of the Audience of the Future programme – part of the government Industrial Strategy Challenge Fund delivered by UK Research and Innovation, that was announced by the government in March 2018 in the Creative Industries Sector Deal.