People: Double hire for Freeths' dispute management team; Wright Hassall appoints senior HMRC tax specialist; and more
Freeths' Birmingham dispute management has welcomed Michael Hoskins and former trainee solicitor Josh Middleton to the team.
Hoskins joins from DAC Beachcroft and prior to that spent five years at Eversheds.
He brings with him a breadth of knowledge and experience in large and complex commercial disputes.
He said: "I am delighted to have joined Freeths at such an exciting time and am very much looking forward to working with the team, our clients and intermediaries."
The department has also seen its former trainee solicitor Middleton qualify into the team. He is currently advising clients across a wide-range of disputes, including complex professional negligence claims and product liability disputes.
Richard Coates, partner and head of dispute management in Birmingham, said: "Our aim is to recruit the best people. We are delighted to welcome Michael and Josh to the department to enhance its already strong team of lawyers.  They have joined at a time when the team and the firm continues to experience exceptional year on year growth."
:::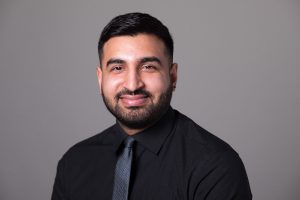 Law firm Wright Hassall has boosted its commercial litigation team after recruiting a senior HMRC tax specialist to a tax consultancy role.
Israr Manawer, who took a leading role in helping HMRC in tackling tax avoidance schemes – including a number of high profile disguised remuneration schemes – has joined Leamington Spa-based Wright Hassall as it transforms its commercial litigation team's offering to clients.
During his four years at HMRC, Manawer was the theme lead for Post Disguised Remuneration Employer-Financed Retirement Benefit Schemes (EFRBS) and deputy litigation lead for the Disguised Remuneration Midlands channel.
Following his appointment, Wright Hassall is now the only firm outside London to boast a 'one stop shop' for tax enquires, offering preventative advice through to legal assistance and negligence claims where the advice resulted in HMRC's investigation.
Manawer is AAT qualified with degrees in Law from Staffordshire University and Professional Studies in Taxation from Manchester Metropolitan University. He has extensive knowledge and experience in dealing with disputes related to tax avoidance schemes, pensions, HMRC enquiries and negotiations.
His appointment to the role of tax consultant at Wright Hassall marks a step forward for the firm as it deals with an increasing number of tax queries and prepares for the incoming introduction of the HMRC Loan Charge.
HMRC is seeking to target up to 50,000 taxpayers who obtained disguised remuneration loans, normally payments made in lieu of salary via a third part trust – meaning no tax was paid – on or after 6 April 1999.
The legislation, known as the Loan Charge, will apply to all loans that are still outstanding as of 5 April 2019 unless the user has agreed a settlement with HMRC.
Nathan Talbott, partner at Wright Hassall, said: "Having previously worked on 'the other side' for HMRC, Israr has a unique depth of knowledge in relation to most tax schemes and knows all about dealing with HMRC officers.
"Bringing his experience and insight to Wright Hassall is a huge coup and gives us an offer that is unmatched outside London, creating a one stop shop for all tax issues our clients may have.
"In recent years, the volume of specialist tax-related work we have been getting has increased exponentially so Israr's arrival is particularly timely.
"HMRC's loan charge will be a real issue for a number of our clients, so Israr's expertise is an enormous boost for the team."
:::
Housebuilder Hayfield has recruited Jake Wilson as brand manager.
He will be responsible for all aspects of graphic design and branding. He will also have a brief to drive consistency throughout the customer journey for the rapidly expanding Solihull-headquartered developer.
Wilson graduated from The University of Winchester in 2010. He has close to a decade of marketing experience, half of which has been spent working for the housebuilding sector. Since 2014 he was a graphic and digital designer for HD Marketing, an agency specialising in the housebuilding sector.
Hayfield currently has six live sites in Warwickshire, Worcestershire and Oxfordshire.
Wilson said: "One of my key responsibilities will be to build on the reputation Hayfield has established for delivering luxury new homes, while developing the unique and memorable way in which we introduce ourselves to prospective customers. Whether it's installing new touch-screen TVs into each of the show homes or introducing other distinctive elements that make the purchasing journey more engaging, I will be looking at innovative ways of aligning our customer experience with Hayfield's commitment to quality."