Double-digit increases in revenue and profit at vehicle rental firm

The latest in our Northern Growth Accelerator series of interviews, in partnership with EY, profiling exciting, fast-growth businesses from across the North.
Growth is second nature to Nexus chief executive David Brennan, who has driven double-digit increases in revenue and profit since he arrived at the vehicle rental firm in 2014.
It has been a period of real change at the Pudsey-based company, with Brennan having led a first growth spurt, then an MBO as Nexus switched private equity owners. He is now two years into the current five year plan, where the business is focused on "right first time, all the time".
Before he could reach that point he had an important strategic decision to make,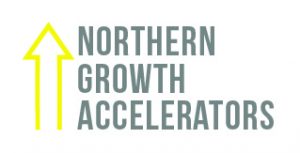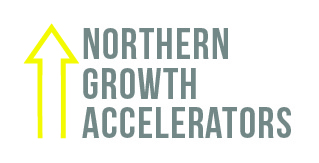 having joined a company which consisted of two businesses – one was owning assets that was a specialist rental business, and the other was built around a technology platform called IRIS, which was the core of the rental brokerage part of the business.
"The chairman, who was very good, said any successful company can define itself in one sentence without the word 'and'," said Brennan. "We were 'we do this and we do this' – but it doesn't make sense to have the two businesses doing, although related, quite different things."
Brennan was able to call upon the experience he had gained early in his career with management consultants AT Kearney as he sought to quickly work out what road to take.
He said: "Coming in for me it was like a 60-day, 90-day strategy review. Where are we? What are we doing? What makes money? How are we going to grow? What market are we in? How big is that market? Is it growing or declining? How easy is it to grow each of the two businesses? Can you grow both in parallel? What's the cash requirements to grow both?
"I came to the conclusion we needed to invest all of our time and effort into the technology business."
EY partner Alastair Nuttall shares his views on Nexus:
Having decided on the direction, Brennan then put his foot on the accelerator, as he set about focusing the business on understanding the pain points for its prospects and identifying where Nexus could provide added value.
"We sharpened up and we really focused on growth," he said. "We grew the business from £3m EBITDA to £5m EBITDA over 19 months."
At that point owners Livingbridge were happy to exit, after seven years, and Bowmark Capital backed a £51m management buyout led by Brennan.
"You are basically resetting to zero – day one, this is where we are," he said. It is the challenge that attracted him to leading a business backed by private equity, having previously spent eight years running the UK division of LeasePlan, the largest leasing company in the world.
His approach that he brought to Nexus – which he described as "clarity, a simple plan and really fast execution" – fits perfectly with the growth ambitions of private equity ownership.
"Bowmark have been very good at asking challenging questions about 'you don't do X today, why not?' he said.
"They have been very good at thinking strategically about where we are, what eco-system we sit in, where the growth opportunities are. That led to us this year launching a new category, heavy goods vehicles.
"We've got nearly 1,000 clients selling them car rental and van rental in a technology-enabled solution. When our customers asked if we had HGVs, we told them it wasn't our thing. We had a latent demand but we hadn't built a supply chain – so we have now built a supply chain."
The addressable market for HGVs is estimated by Nexus to be £850m a year, which adds a lot of potential to their existing B2B vehicle rental market, which is itself more than twice as big.
Brennan said: "We are still growing fast in our core, we've added another market. That's the sort of thing that the new investor challenges you to do. You are flat out and busy and growing and it's 'what else can you do? Do you need more people…'.
However he is very careful to not overstretch and chase growth in every direction.
"In a business like ours, you can only do so many projects in a year well," he said. "3-5 big things and maybe 10 small things. Decide what they are, then have an absolute religious, ruthless focus on that list and get them done.
"Don't be distracted by 50, but have an absolute tight focus on a small number of things and getting them done, finished, delivered, benefit to client, benefit to supplier, benefit to us and moving forwards. That's how we do it."
He also has a simple approach for when he isn't certain what is the best thing to do.
"I get on my bike, cycle around the Dales, think about it, and get back to work and decide."
But, just as he introduced a vision statement to make sure everyone knew what the aim was and filled in the details of where each individual fitted in, he is very clear what his aim is, regardless of technology and disruption.
"By constantly reviewing the strategy you can feed in new ideas and options for the business. However the key thing in a private equity-backed business is you have got to keep growing."