Brothers drive growth for fast fashion firm Public Desire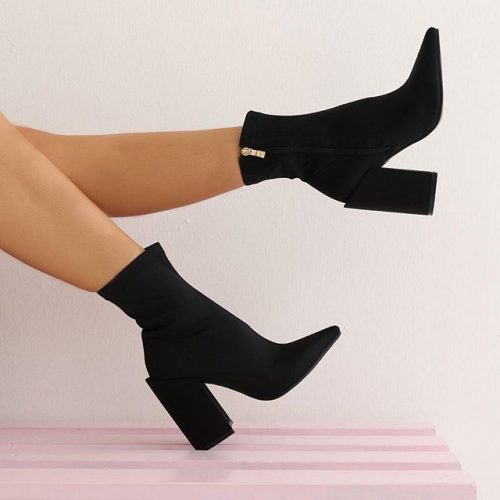 The latest in our Northern Growth Accelerator series of interviews, in partnership with EY, profiling exciting, fast-growth businesses from across the North.
The four brothers behind Manchester-based fast fashion shoe business Public Desire started out selling their wares on Amazon and Ebay back in 2007 but it was in 2014 that things really got serious and the Public Desire brand was born.
Director Tayyab Akhlaq said: "The first few years were successful but we were aware that we had no brand. People would be asked where they got their shoes from and they would just say Ebay. So in 2014 we decided that we needed to create a brand and not just trade product."
Tayyab and his brothers Qasim, Ateeq, and Bilal, knew that getting the right name was important. They needed a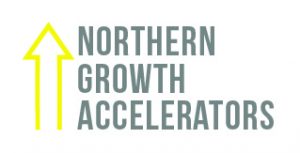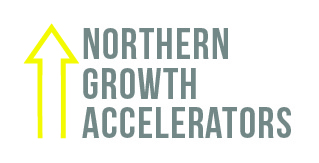 name that was simple so it would translate internationally but also – with an eye on the future – one that wouldn't restrict them to only being associated with footwear.
The company's target consumer is the 16-25 year old female, looking for her next outfit to wear that weekend. This generation, dubbed the 'Millennials', frequently share pictures of themselves on social media and so don't want to be seen wearing the same items many times over.
Social media – and specifically Instagram because of its visual nature – is front and centre of Public Desire's marketing strategy, and its online presence has grown rapidly. Public Desire set up its Instagram account in April 2014 and by the September it had 100,000 fans. Three years later, that has grown to 1.1m followers.
The focus on Instagram has also helped the brand to grow not just in the UK but internationally – less than a quarter of its Instagram followers are from the UK and in terms of sales that translates to a split of 50% UK sales, 25% to the US and the remaining 25% to the rest of the world.
Tayyab said: "We have many international customers – Instagram is not a UK account so there are no boundaries.
 "We communicate visually and we are not saying 'buy me', it is more of an inspirational soft sell. We often post pictures that don't include the products we sell. We don't really use the Instagram buy buttons, so it is not the hard sell. We spend 1% on that compared to our rivals.
"It's the psychology of creating demand and lust for the product. We do it with taste, not big pound signs saying 'only £20'.
"Yes our products are affordable but we send our products to the US where people buy 10 pairs and they are going to mansions. It is about trend and being affordable but not cheap."
The company's rapid rise saw it become one of the regional winners of EY's prestigious Entrepreneur of the Year awards in 2017 and that success looks set to continue in 2018 and beyond.
Today it employs around 50 staff. It is targeting year-on-year organic growth of around 20%, and Tayyab says it is on track to hit £50m-turnover within the next three years.
Having built a solid brand with great customer engagement, the next obvious step for the online retailer is to branch out into other areas of fashion. However, Tayyab feels there is more brand building to be done so that future opportunity can be exploited to the full.
"We could be selling clothes and accessories in the future but we are holding that back until it is the right time. Right now we are happy to be a shoe retailer," said Tayyab.
"For me international is the most exciting – meeting and engaging with international clients. The Millennial generation is more similar across the globe than any other. They all have phones and take selfies and are on social media."
He also recognises the value of working in partnership with other brands to build Public Desire's customer base and retailers such as ASOS and Next Online stock and sell the products under the Public Desire brand.
 "The wholesale part of the business is much smaller – our focus is on being a retailer and on customer acquisition – but it does give a different overlap in terms of best sellers. Wholesale is the way to gain a new audience," he said.
 But those two sides of the business are very different, with each creating their own unique challenges. For the 16 to 25-year-olds following on Instagram and buying direct there is an expectation of new product all of the time, whereas on the wholesale side, buyers want to see a complete collection by a given cut-off date.
All products are designed in-house, as Tayyab says, they are designed 'by Millennials for Millennials' before being manufactured in China.
"Our team is all local talent. Many have come out of university and shown a passion for the brand. Our lead graphic designer came out of UCLAN and absolutely smashed it for the brand. People who are interns here really do make a difference," he said.
But when it comes to talent acquisition and retention, being based in Manchester – which has become a hub for online fashion brands in recent years – is both a blessing and a curse and competition is fierce.
The business works hard to maintain what Tayyab calls a 'squad' feel – for example, on the last Friday of every month it buys everyone a takeaway.
The company's rapid rise presents other challenges for the brothers – such as the need to constantly update the website with new iterations to keep up with demand and planning how much warehousing space they are going to need in the future.
The brothers have completed all of the logistics in-house so far and are now weighing up whether to outsource some of this workload to concentrate on the brand.