People: Professional services firm appoints director; Armstrong Watson introduces new head of tax; and more
Sentio Partners, the Leeds-based professional services firm, has appointed a new associate director to support the growth of its mergers and acquisitions advisory practice.
Charlie Gray has joined from PwC, where he had spent the previous three years as an assistant director in the Leeds office of their corporate finance practice.
During this time, Gray advised on the secondary buyout of Nexus Vehicle Management by Phoenix Equity Partners, the sale of Cassellie Limited to Mobility Plus Group and the disposal of a non-core European operation for Low & Bonar Plc.
Prior to that, Gray spent five years at KPMG where he completed his chartered accountancy qualifications.
In the current year, the Sentio team has worked on the MBOs of Fretwell Print and Design and tool manufacturer Cutwel Limited, and have delivered the sale of print and display provider, Leach Colour, optician chain Duncan and Todd and US-based industrials business, Dau Thermal Solutions.
Sentio has also advised on the acquisitions of Neom by Piper Private Equity and Wolseley Plc's acquisition of Canadian based plumbing supplies business AMRE Supply.  
Commenting on his appointment, Gray said: "I am excited to be joining the team at Sentio, which has built an exceptional reputation for quality advice across a wide range of clients and transactions.
"I'm looking forward to working with the team to support Sentio's clients and delivering the strong pipeline of deal activity".
Andy Miller added: "We are delighted to welcome Charlie into the Sentio team. Having worked with Charlie on transactions during his time at KPMG and PwC, we had direct experience of the qualities he is able to bring to our business.
"Charlie has developed an excellent reputation amongst clients and fellow professionals, and we are thrilled to have him on board supporting our continued growth."
:::
Armstrong Watson LLP, Accountants, Business and Financial Advisers has appointed Jim Meakin as tax partner and taken on the role of head of tax across the firm's 15 offices.
Meakin has joined Armstrong Watson from international accounting firm RSM, where he held a number of senior positions including managing partner of its Newcastle office, head of its London tax practice and until recently he was RSM's national head of tax.
Meakin has experience across a wide range of sectors, in growing and developing businesses and in helping to solve client problems with a practical commercial style. He works with businesses and their owners as an adviser, using tax as a tool to deliver value and assisting with business challenges and long-term tax planning.
This appointment continues Armstrong Watson's investment in its Tax practice and is one of a number of senior appointments in recent months, including that of Alex Nicholson who joined the firm from PwC in August as VAT director.
Paul Dickson, Armstrong Watson CEO and managing partner, said: "We are very pleased to have Jim join us in the role of Head of Tax. It is essential we have focused and ambitious leadership to grow both our tax capabilities and the firm as a whole.
"Jim's skills, experience and proactive approach complement the Armstrong Watson culture and will greatly benefit the businesses and clients we advise and support. Our ambition is to grow organically and to be the go to firm for family owned businesses in the North and having a strong tax practice is a vital corner stone to achieving this.
"Jim joins us at an exciting time as we continue our commitment to strengthen and develop our position as the largest Independent Accountancy, Business and Financial Advisers in the North and he will particularly help us to expand our presence across the wider region."
:::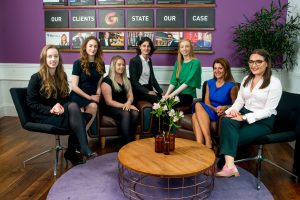 Yorkshire law firm Gordons has announced the appointment of three trainees, two new apprentices and a junior assistant.
Graduates Alexandra Byrne, Megan Dutch and Maria Foanta have started training contracts, initially joining the private client, property litigation and commercial property teams, respectively.
The trainees will work in various Gordons departments by undertaking four six-month seats.
Their training will see them work closely with and be mentored by Gordons' lawyers, as well as being able to access guidance, support and expertise from colleagues across the firm.
Tegan Knappy and Charlotte Lindsay have also joined Gordons' apprenticeship scheme, working in the personal injury and construction teams respectively.
As apprentices, Knappy and Lindsay will train to become chartered legal executives through a combination of in-work experience and academic study. Gordons will pay their salaries and course fees, meaning they will not accumulate any student debt.
Lucy Rhodes also joins Gordons as junior assistant in the firm's residential team.
Victoria Davey, Gordons partner, said: "We continue to enjoy keen interest in our apprenticeship programme and traineeships. It's rewarding to welcome the next generation of lawyers to Gordons and see each year's intake grow and thrive within the firm.
"This year saw a particularly strong group of women who showed the sharp intelligence and outstanding attitude that has come to define Gordons' people. We look forward to working with these talented young people, helping them build their career in law and helping us shape the firm's future."
Gordons employs 200 people in total, split evenly between its two office locations in Leeds and Bradford.
:::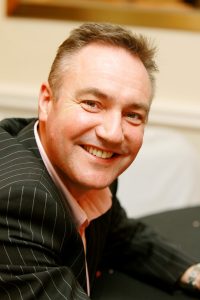 BG Energy Solutions (BGES) is to strengthen its offer with the appointment of John Roberts to the role of head of service and energy.
Roberts, who has over 30 years of sector expertise in the building controls sector, brings with him commercial experience from technology brands such as Siemens and Johnson Controls.
More recently, he has worked in management roles within the controls integration market including three years at BMSI.
Having joined BGES in 2017 as a sales manager, Roberts will commence this senior position from September.
A major aspect of the role is to develop the energy side of the BGES business. This includes leading BGES's Energy & Control Centre – a service that is relied upon by some of the UK's best-known brands including VUE, the cinema chain.
Gareth Barber, managing director at BGES, said: "We are delighted that John has embraced the opportunity to take on a key position within our growing business. This role comes with wide-ranging and strategic responsibility for both service and energy solutions.
"We have had a very encouraging and positive period of growth over the last 3 years, with client wins that include major names such as Rolls Royce, Numatic and CBRE.  John will bring his energy, ideas and extensive expertise to the team and help us to deliver on our plans for the next stage in our growth."
:::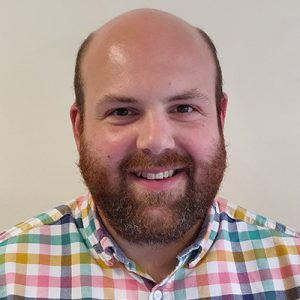 Pegasus Group, the planning and design consultant, has strengthened its Leeds office with the appointment of an urban design specialist.
Joe Stenson has joined the team as associate urban designer, bringing with him 15 years' experience in both architectural practice environments and design management.
Stenson has delivered volume and bespoke schemes throughout Yorkshire and the North, gaining planning consent for numerous large-scale residential projects including 80 homes in the North Yorkshire Moors National Park.
Stenson said: "I am passionate about residential layout design, master planning and the feasibility stages of sites of all sizes and know that Pegasus will offer me the opportunity to work on a wide variety of exciting projects of all size.
"My skills-set lies with identifying and capitalising on residential development opportunities presented by brownfield and greenfield sites alike, generating concepts and turning them into striking, rational and viable proposals."
Stenson joins Pegasus Group from Persimmon Homes where he was a senior architect / design manager. He brings with him knowledge of the planning process and has substantial experience in liaising with local authorities and presenting proposals to a wide range of audiences.
Tony Bateman, Pegasus Group's managing director, added: "Securing the right people for the job is essential to the ongoing success and growth of the group, and Joe's credentials ensure that he will be a real asset to our team in Leeds.
"We are delighted to welcome him to Pegasus and I look forward to seeing his obvious passion for urban design put into practice."