People: Corporate law firm appoints new partner; energy economist joins Sweco UK; and more
Top 200 corporate law firm, Shulmans LLP, has announced the appointment of a new partner to head up its construction team.
Sarah Wilson joins Leeds-based Shulmans as head of construction from Watson Burton LLP where she was a partner for eleven years.
Wilson boasts over 20 years' experience in the sector, advising in contentious and non-contentious matters for projects on behalf of developers, contractors and consultants alike.
Her expertise spans a range of sectors – including chemical works, energy, utilities, waste and house-building.
Tim Halstead, managing partner at Shulmans, said: "We are delighted to welcome Sarah to our award-winning real estate team. Her experience and profile in the construction and engineering sectors will provide even greater support to our ever-growing client base."
Wilson added: "Shulmans has an enviable reputation, with year on year growth and an impressive portfolio of regional, national and international clients.
"The culture of the firm and its approach to recognising and nurturing talent really resonated with me and I look forward to helping shape and grow the team further."
:::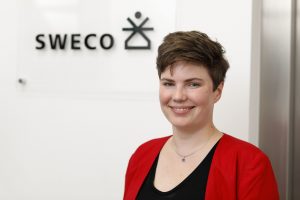 Sweco UK, the engineering, environment and design consultancy, has boosted its senior energy team with the appointment of Dr Tanja Groth as lead energy economist.
Dr Groth joins the consultancy from The Carbon Trust, bringing a decade of experience in delivering renewable and low carbon projects across the UK, Europe and South-East Asia.
In her previous role, Dr Groth delivered over 40 studies for district heating schemes across 25 local authorities in the UK, led the development of a socio-economic methodology for the Scottish Local Heat and Energy Efficiency Strategy pilot scheme and provided economic assessments for a number of Local Enterprise Partnerships.
Dr Groth was also a member of the Energy Technology Institute's Steering Group on Smart Systems and Heat (Phase One), where she delivered a free toolkit for public sector quality assurance of district heating cashflow models.
At Sweco, she joins the UK Energy Management Team and will support the growth of the energy team while boosting the firm's client portfolio in delivering socio-economic analysis, economic impact estimates, developing new business models and cashflow modelling.
Her current projects include delivering the economic impact analysis for the Leeds City Region Energy Delivery Plan, and providing advisory services for a district heating inter-connector for the Leeds College of Music.
Andy King, director for energy at Sweco UK, said: "Tanja is highly skilled in energy economics and her experience in delivering projects from feasibility studies through to operation will complement and strengthen our business.
"She will help us to broaden our offering and bring new insight from the schemes she's delivered all over the world, which will be beneficial to our partners across the private and public sectors, and across several segments of the energy and renewables markets including in district heating, on and offshore wind, in bio-energy and smart cities."
Dr Groth added: "The industry is moving towards a more comprehensive, whole systems approach to energy infrastructure in light of the government's targets. Sweco is well placed to enable private developers and local authorities to deliver schemes that can fully achieve their potential.
"It's an exciting time to be joining the business, and my focus will be on drawing the international expertise from across the company to deliver the technical excellence that our clients need."
:::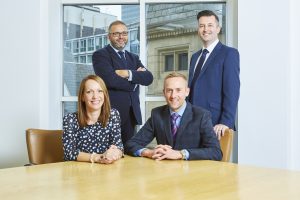 Sanderson Weatherall, the Leeds-based property and asset consultancy firm, has announced the appointment of Heidi Otto in its asset based lending valuation and advisory team.
Otto brings with her 18 years' experience in the corporate recovery and business restructuring industry having spent the last 16 years at BDO.
She has also benefitted from secondments within the Lloyds Banking Group where she worked in the Business Support Unit and Commercial Finance team.
Christian Humphreys, head of Sanderson Weatherall's asset based lending team, said: "Heidi brings unique experience to the team with her variety of roles at BDO that supplement the dynamic of the existing team credentials. Heidi's knowledge and professionalism will be instrumental in ensuring we maintain our leading position in the market.
"No-one can truly know the outcome of the Brexit negotiations and the effect it will have on the markets but we are continuing to see growth in demand for our services and Heidi's appointment will allow us to meet this increased demand and market share moving forward.
"Companies are continually looking at new ways to secure funding lines and unlocking cash tied up in assets by way of revolving or term loan facilities is one way to do this."
Commenting on her appointment, Otto added: "In my previous role I worked closely with Sanderson Weatherall and I'm pleased to have joined the asset based lending valuation and advisory team.
"The team continue to grow and have a clear plan for expansion moving forward and I'm really excited to be a part of it, especially with so many opportunities across a wide variety of sectors."
:::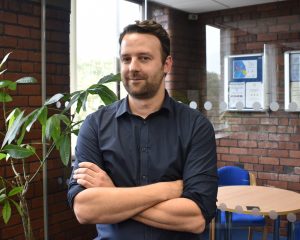 Oscrete, the Bradford-based concrete admixtures business, has appointed Duncan Owen as divisional technical sales manager.
With over 17 years of industry experience at Tarmac Building Products in both laboratory and new product development roles, Owen has been involved in the development of a broad range of products including tile adhesives, dry mix mortars, floor screed and light weight blocks.
Oscrete Performance Additives (OPA) is a division of Oscrete that specialises in the sales and manufacture of composite additives used in the dry bagged mortar industry.
In his new role, Owen will be tasked with developing customer and supplier relationships, leading new business development and heading up new product development for the Osperse range of own manufactured products.
Owen will also focus on opening up new markets whilst engineering innovative, customer specific, product solutions.
Scott Wilson, Oscrete operations director, said: "Our customers expect a high level of technical support and we value our expertise as second to none.
"Duncan has the experience and know-how to provide this support and guidance in what is a constantly evolving market. We are delighted to welcome him onboard."