People: Sweco UK appoints MD to international board; Accountancy practice bolsters senior management team; and more
Sweco UK, the Leeds-headquartered engineering, environment and design consultancy, has appointed Managing Director Max Joy to its international group executive board.
In his new role as UK Business Area Manager, Joy will help deliver Sweco's overall group growth strategy while remaining responsible for day-to-day operations in the UK.
Joy joined Sweco in early 2016 after serving in the British Army for almost 30 years and will continue as Managing Director of the business.
He is a chartered mechanical engineer and a fellow of the Institute of Mechanical Engineers and received an OBE in 2011 for outstanding leadership and engineering management achievements.
Joy said: "The business has made significant strides forward since the rebrand from Grontmij and our dedication to being the most approachable and committed partner continues to resonate well with clients across a range of disciplines.
"We have a highly skilled team here in the UK and by drawing on our expertise from across Europe, we're introducing new approaches to design and sustainability for the benefit of our customers.
"This is an exciting move for me personally, but also the UK business as a whole and I look forward to working with the executive team to help drive growth both in the UK and abroad."
Åsa Bergman, Chief Executive and President of Sweco, added: "I am very pleased to welcome Max to the executive team. His strong leadership skills and deep understanding of our industry and the needs of our clients will be key assets moving forward as we continue to grow."
:::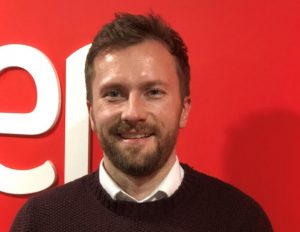 Crowther Chartered Accountants, the Huddersfield-based accountancy practice, has strengthened its senior management team with the appointment of Accounts Manager, Sam Tasker-Grindley.  
Tasker-Grindley will support the firm's Founder and Managing Director, Steve Crowther in running the business, whilst also managing his own portfolio of clients.
Prior to working at Crowther, Tasker-Grindley completed an accounting and management degree at Cardiff University. He is an ACA Chartered Accountant and began his career at a leading corporate accountancy firm in London, where he gained experience in accounts, tax advisory and planning.
Tasker-Grindley relocated to the North in 2017 to open the Leeds office of a Yorkshire-based accountancy practice. Here, he took a leading role in business development, marketing, client relationship management, forecasting and financial modelling.
Crowther currently employs twenty local professionals and has plans to recruit an additional two members of staff in 2019.
Steve Crowther said: "Sam joins us at an incredibly exciting time. We have built a solid reputation in the region and as we move towards our next stage of growth, Sam's skills and experience will support us in reaching 2019's goals and objectives.
"We have a vision for 2019 and beyond which requires someone who has the drive and vision to assist us. Sam has a fantastic attitude and the ability to actively help us move forward. His excellent communication skills will allow him to build strong relationships with our existing clients and staff."
Tasker-Grindley added: "The firm delivers exceptional customer service to its clients across the region and I hope to use my skills and experience to really add value for my clients.
"I will play a leading role in leading the business's digital transformation as we take advantage of the new technologies that exist in the accounting industry. I have significant experience of setting up and growing an accounting firm; I plan to use this experience to support Crowther's growth strategy in 2019."
:::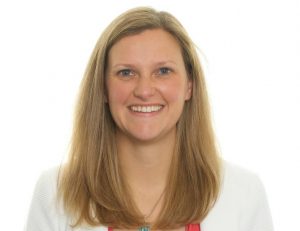 RSM, the audit, tax and consulting firm, has appointed Jude Lean as Senior HR Consultant.
Lean joins RSM from Langleys Solicitors where she worked as a HR business partner, following previous roles within the Big Four and industry.
She brings over 13 years' experience to the role, specialising in talent development, performance management and engagement.
In her new role, Lean will provide strategic HR support to a number of middle market clients in Yorkshire and the North East, whilst growing the practice and its offering across these regions.
David Gibbens, Associate Director of RSM's HR client services, said: 'We are all very excited to welcome Jude onboard as it marks a step forward for our HR client services offering.
"Jude brings a wealth of HR knowledge and experience, which will support clients with their various people challenges. Her focus will be on building strong relationships and creating wider opportunities for RSM."
Lean added: "I'm looking forward to drawing on my experience to deliver tactical advice that helps regional businesses to achieve their strategic aims, particularly around employee engagement to help businesses to align with the government's Good Work Plan."