People: Account manager appointed; New accountancy firm partners announced; and more
A Bradford-headquartered business specialising in the distribution of pneumatic/compressed air products and process systems has appointed a new Key Account Manager.
Steven Dunn, who has significant industrial sales experience, has taken on this role for the company in Huddersfield.
He has spent the last 16 years in sales management for some of the largest companies in construction and manufacturing.
Dunn also brings a hands-on approach to customer service and extensive knowledge of process systems.
Commenting on this appointment, he said: "It is great to work for a company with such a strong, industry-wide reputation as Thorite.
"I am really looking forward to building relationships with both my new customers and work colleagues."
A former champion road and track cyclist at national level, Dunn maintains this interest as a club rider for Holmfirth Cycling Club.
He is married with children who have all now graduated from university and he spends his leisure time raising money and awareness for charities and good causes.
:::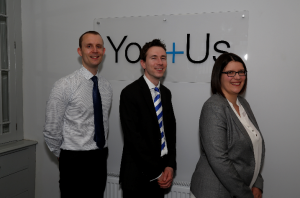 Barnsley-based Chartered Accountants and Chartered Tax Advisers Harris & Co have taken on a trio of new partners.
The business has announced the appointment of Ian Bragger, Nichola Hawden and Tom Wotton. They all joined the company in the mid 2000s as graduates on training contracts, before qualifying as Chartered Accountants.
Hawden and Wotton subsequently continued their professional studies to also qualify as Chartered Tax Advisers.
Harris & Co now has seven partners, 16 Chartered Accountants and seven Chartered Tax Advisers across its team of 40 staff.
Staff partner Paul Hinchliffe said: "We are delighted to appoint Ian, Nichola and Tom as partners, which reflects their ability, professional expertise, client-handling skills and commitment to the firm.
"It is particularly pleasing that they each joined the firm as graduates and have gone on to develop strong professional careers with us, being appointed as associate partners three years ago, and now partners.
"We are very proud of all we have achieved in recent years and Ian, Nichola and Tom have contributed significantly to this success.
"Consistent with our strategic plans we have seen strong growth across all areas of the practice over the last four years. We recently completed a major refurbishment of, and significant investment in, our premises.
"In autumn 2018 we also appointed Jon Taylor as our Cloud Accounting Manager to lead the delivery of our cloud accounting offering to local businesses and which has also shown strong growth.
"The appointment of Ian, Nichola and Tom coincides with the retirement of Kevin Shaw as partner after an almost 40-year career with the firm.
"Kevin has been a wonderful friend, colleague and trusted adviser to his clients and staff throughout his career, and while he will be very much missed on a day-to-day basis, we are delighted Kevin has agreed to continue to support the firm, and his clients, as a consultant."
:::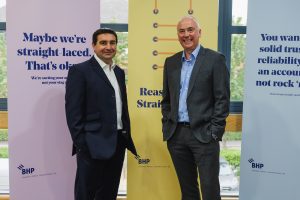 Yorkshire and North Derbyshire accountancy firm BHP has strengthened its tax department by appointing Tom Roseff as a tax partner.
He joins BHP at a time of growth for the business and will help BHP's tax advisory team raise its profile as an advisor to the region's mid-tier market.
Previously tax partner at Armstrong Watson, Roseff has worked with growing entrepreneurial, private and family owned businesses throughout Yorkshire, advising on tax-efficient structuring and helping companies and private clients effectively manage their tax affairs.
A well-known advisor to the real estate sector, Roseff has an impressive reputation helping developers and property investors structure to optimise post tax returns.
Having held senior roles at firms including BDO, EY and KPMG, Tom will bring his experience to BHP and join one of the largest tax departments in the Yorkshire region – with the team already boasting 53 tax advisors, 23 of which are chartered.
Roseff said: "The tax practice at BHP has an enviable track record and I am looking forward to the opportunity to work with a talented partner group and team committed to helping the firm's clients achieve their objectives.
"The firm's focus on developing its people and its strong values driven culture was also hugely attractive to me, as is the opportunity to contribute to BHP's strategic plan to become the pre-eminent advisor to mid-market businesses in Yorkshire."
BHP was recently recognised by the Sunday Times in its 100 Best Companies to Work For list.
The business was also recently awarded Mid-Tier Firm of the Year and Best Employer of the Year at the Yorkshire Accountancy Awards, and its tax and audit teams have been shortlisted in the British Accountancy Awards.
With more than 300 staff, including 32 partners, over the last 10 years BHP has increased turnover from £8m to over £22m.