Childcare provider picks up two more day nurseries
Expanding regional day nursery provider Just Childcare has added to its portfolio by scooping up a pair of children's nurseries in Doncaster.
The company has bought St Mary's Day Nursery and Small World Day Nursery, which are located ten miles apart in Bessacarr and Hatfield. Both have been rated 'Outstanding' by Ofsted and have a combined operating capacity for 242 children, providing care for ages 0-5.
Having established these nurseries 15 years ago, after struggling to find quality day care for their own children, previous owners Jonathon & Donna Woodhead decided to sell in order to focus on other business interests.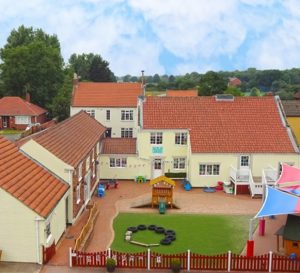 The couple said: "After 15 fantastic years building the nurseries from humble beginnings to the successful and outstanding establishments they are today, we have decided it is our time to step down and hand over the reins.
"We have many wonderful memories and would like to thank all the staff who have a real passion for childcare and parents past and present who have helped make the nurseries what they are today."
The two nurseries will bring Just Childcare's portfolio to a total of 55 settings across Yorkshire, the North West and South West of England.
David Johnson, CEO at the business, said: "We're delighted to be able to add St Mary's and Small World Day Nurseries to our portfolio, with their fantastic reputations for quality and well established standing in the community.
"Jonathon and Donna have done a brilliant job and it will be a pleasure to take over from their hard work, continuing the nurseries' exceptional care and education standards.
"We have had an exciting period in 2019, with several settings joining the Just Childcare family and we look forward to investing in and growing our group throughout the rest of this year."
Specialist business property adviser, Christie & Co, managed the sale of the nurseries.
Vicky Marsland, Business Agent at Christie & Co who handled the sale, said: "It's been an absolute pleasure working with both the buyers and sellers throughout this transaction.
"It was a big decision for both Jonathan and Donna to retire from the industry, and I commend them for their hard work and professionalism throughout. I wish them both the best with their future endeavours.
"It certainly helped having the support of the team at Just Childcare, and we were able to complete the transaction within the desired time-frame. I am confident these settings will be a fantastic addition to their growing group.
"A final thanks to the solicitors involved; Ramsdens Solicitors LLP in Huddersfield who acted on behalf of the sellers and Gateley PLC, Manchester, who acted for the purchasers."