About Us
TheBusinessDesk.com is the fastest growing business media in the UK. The website and email service are completely free to all users and more than 2.5m emails are sent each month. We also generate more than 1m page views every month.
At TheBusinessDesk.com, we offer the news you want when you want it. Across our four regions - North West, Yorkshire, West Midlands and East Midlands - you will find exclusives, authoritative articles and interviews with key figures in the business community.
Management
Managing Director - Lee-J Walker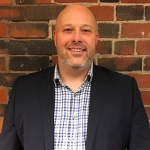 Lee-J Walker is an experienced manager who has worked across the UK and the Middle East within the world of on-line advertising and recruitment.
Prior to joining TheBusinessDesk.com, Lee-J was based in Dubai working for the $22bn turnover global recruitment company Manpower Inc as the regional group sales manager for the Gulf. He covered six countries and nine offices and helped to launch two new business lines in the region. His experience before this was also working as a regional director for SAON where he assisted in the creation of the group's Middle East business.
Returning back home to the UK in early 2010, Lee-J has headed up business development for TheBusinessDesk.com in the North West and West Midlands and now manages all commercial operations for the company.
Managing Director - Alex Turner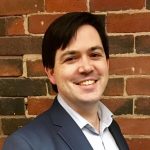 Alex Turner is the joint managing director of regional business news and events company, TheBusinessDesk.com.
He joined TheBusinessDesk.com in 2014, originally as Yorkshire editor then moved to Birmingham as group editor before being part of a management buyout in December 2017.
Alex started his career running the media department of St Helens Rugby League Club before moving into journalism, where he specialised in business at the Liverpool Daily Post and Liverpool Echo newspapers.
Editors
Yorkshire - Ben Ormsby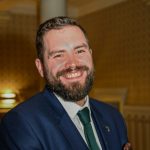 Ben joined TheBusinessDesk.com as editor in Yorkshire in November 2019. His first role in the media after graduating from the University of Liverpool was at an award-winning PR agency in Manchester and working at a national news agency. In 2015 he moved across the Pennines to work in at the Leeds City Region Local Enterprise Partnership and his latest role was as the PR and content manager for UK home builder Keepmoat Homes.
Tel : 0113 394 4321,  Email: ben.ormsby@thebusinessdesk.com
Midlands - Sam Metcalf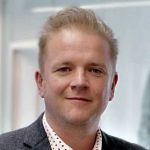 Sam Metcalf joined The BusinessDesk.com in January 2016 as editor of our East Midlands service.
Previously he was editor of East Midlands Business Link and before that editor at Midlands Business Insider.
Sam has 20 years experience of covering the latest b2b news and has been writing about businesses in the Midlands for the last decade.
Tel: 07889 707802, Email: sam.metcalf@thebusinessdesk.com
North West - Shelina Begum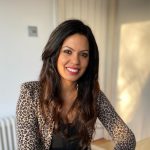 Shelina Begum joined TheBusinessDesk.com in March 2021 as its North West editor.
She was previously the business editor at the Manchester Evening News and its weekly magazine, Greater Manchester Business Week.
Shelina has spent more than two decades in regional journalism, including five in the business editor role, before leaving the M.E.N in September 2020.
Shelina has also worked at a number of other titles including The Asian News, Rochdale Observer and Oldham Advertiser.
She was also featured in the Northern Power Women's Power 50 list.
She is a mum of two and enjoys running in her spare time.
Journalists
North West - Neil Hodgson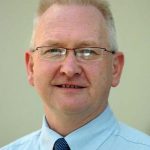 Neil Hodgson has 35 years' experience as a journalist.
He has worked for the Liverpool Daily Post and Echo and the Manchester Evening News.
Having started his career as a news reporter and sub-editor, he also worked in the sport and features departments, before becoming a business reporter 30 years ago.
Following a brief spell as a freelance writer in 2016, he joined TheBusinessDesk.com in 2018.
Tel:07834536403, Email:neil.hodgson@thebusinessdesk.com
Yorkshire - Miran Rahman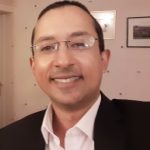 Miran Rahman joined TheBusinessDesk.com as its reporter for the Yorkshire and Humber region in June 2019.
He is based in Keighley, West Yorkshire, but previously lived in Guernsey, in the Channel Islands, for 26 years. He began his career in media as a broadcast journalist at BBC Radio Guernsey in September 2001, remaining there for nearly three years to read the early morning bulletins and produce news programmes.
After moving to England he switched to print media, completing an MA in newspaper journalism in 2004/05 then taking a job as a senior reporter at the Keighley News - an award-winning weekly paper - in November 2005.
Before leaving to join TheBusinessDesk.com, Miran spent 13-and-a-half years at the newspaper covering a diverse range of stories, including serious criminal incidents, court proceedings and major events such as general elections and the 2014 Tour de France Grand Depart.
Tel: 07890 045876, Email miran.rahman@thebusinessdesk.com
Commercial Team
Commercial Manager - Graham Dyson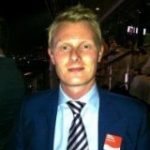 Before joining TheBusinessDesk.com in November 2018, Graham spent 10 years working in the Middle East holding a position as client director for an Abu Dhabi Government company.
Before that, he worked for a BT partner in the South of England.
There is something special about Leeds, so coming back to Yorkshire was always the plan, especially to be close to family.
Tel: 07395791491, Email graham.dyson@thebusinessdesk.com
Commercial Manager - jamey Hollingshead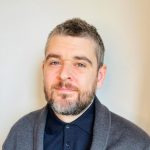 Before joining the business desk I predominantly worked in recruitment advertising spending the majority of my career at Trinity mirror Digital recruitment and Totaljobs.
A proud Yorkshire man and Leeds United Fan I spend most of my free time with my wife and 3 boys!
My Hero is Marcelo Bielsa - He's a Genius
Head of sales (East & West Midlands) - Brett Murray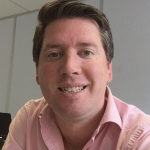 Brett rejoined TheBusinessDesk in January 2020 having worked in the business 4 year previous to that.
Brett has worked in a mix of sales and marketing roles for 20 years after starting off selling suits for Moss Bros after his A Levels at college.
Tenacious and always with a smile…. Brett is often found on the golf course at weekends, or indulging his passion for food and drink.
Tel: 07875499667, Email brett.murray@thebusinessdesk.com
Events Team
Conference and Event Coordinator - Kate Humphries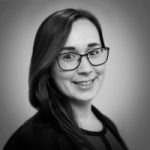 Kate joined TheBusinessDesk.com in 2019, as an Events Coordinator.

After Graduating from Leeds Beckett University, She spent a lot of her time supporting on a variety of events in and around the Leeds area.

One of her favourite projects being The Yorkshire Children of Courage Awards, where she volunteers annually.

\

'); } } }); googletag.enableServices(); }); googletag.cmd.push(function() { googletag.display('div-gpt-ad-1455904060045-0'); }); googletag.cmd.push(function() { googletag.display('div-gpt-ad-1455904060045-1'); }); googletag.cmd.push(function() { googletag.display('div-gpt-ad-1455904060045-2'); }); googletag.cmd.push(function() { googletag.display('div-gpt-ad-1455904060045-3'); }); googletag.cmd.push(function() { googletag.display('div-gpt-ad-1455904060045-4'); }); googletag.cmd.push(function() { googletag.display('div-gpt-ad-1455904060045-5'); }); googletag.cmd.push(function() { googletag.display('div-gpt-ad-1455904060045-6'); }); googletag.cmd.push(function() { googletag.display('div-gpt-ad-1455904060045-7'); }); googletag.cmd.push(function() { googletag.display('div-gpt-ad-1455904060045-8'); }); })