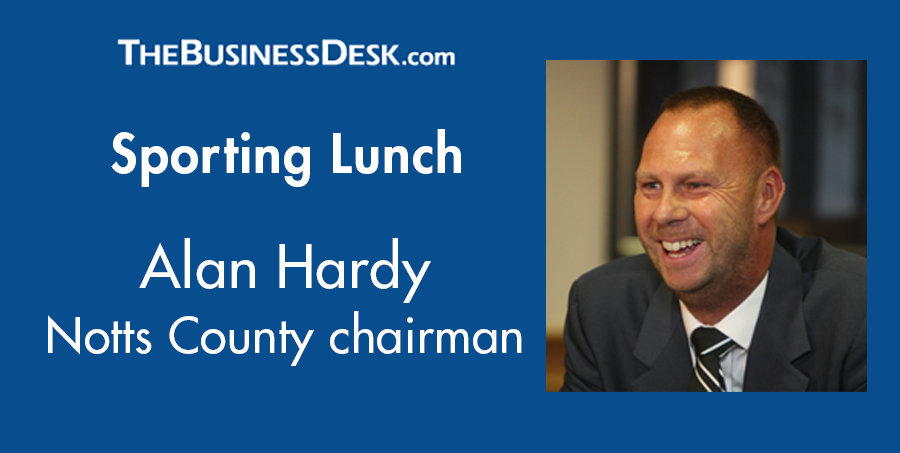 Friday
11 May
2018
12 noon – 3pm
includes a welcome drink and lunch
£ 40 + VAT
Notts County Football Ground
Meadow Lane
Nottingham
NG2 3HJ
Event sponsor:


Venue sponsor:
How can business leaders learn from leading sports professionals – and vice-versa – as they both strive to make it to the pinnacle of their industries?
At TheBusinessDesk.com's exclusive Business of Sport lunch, we'll hear from Alan Hardy about his first 18 months as owner of Notts County, how he saved Ilkeston Town FC and whether he's translated the lessons learned from the success of his other businesses, including Paragon Interiors and the Nottinghamshire Golf & Country Club, to the day-to-day running of the world's oldest professional football league club – as well as what plans he has for both the future of the Magpies and his myriad business empire.
This Business of Sport lunch is a chance to hear from Alan Hardy, one of the East Midlands' most charismatic and successful business figures, as well as take part in a Q&A session with the man himself in the surrounds of Meadow Lane.
Also included in the ticket price is a two-course meal and complimentary drink on arrival. Please do join us for what promises to be one of the best networking events of the year.