Marketing Derby to open London office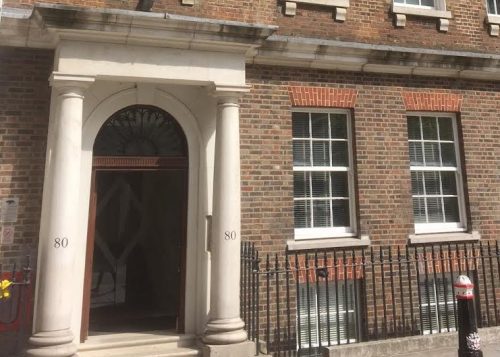 Marketing Derby has announced that it is to open an office base in London.
The office is located in the Moorgate area, close to the Bank of England, in the heart of the City.
John Forkin, managing director of Marketing Derby, said: "We have always had a focus on the London market and over the years have held a large number of Embassies in venues across the capital. Many of our investment successes have emanated from London and we continue to grow new investor contacts.
"Because of this, we have been considering establishing a more stable base, and following conversations with a number of our Bondholders who have similar cost-effective arrangements in London, we have decided to take the plunge and commit.
"The office is in a serviced incubator complex and will cost only £600 for the remainder of 2017. This allows us to host visitors and roundtable meetings, as well as serving as an address for our London activities."
During 2017, Marketing Derby's London-based activities will include Embassy events at Lambeth Palace and City Hall, as well as hosting an Agenda magazine 'Big Talk' in the Marketing Derby office and the launch of the Derby-London Ambassador Club.
"The idea behind the club is to bring together the large number of Derbeians who are based in the capital and keen to act as ambassadors, endorsing our investment offer and making introductions to key contacts who themselves might consider investing in Derby."
The chairman of the club will be announced in the coming months, with a formal launch later this summer.