Weekender: Art hub set to be hive of activity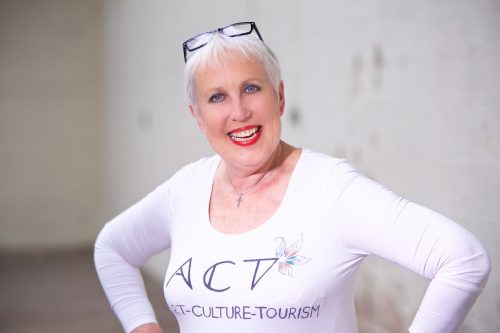 A woman whose mission is to put Beeston on the international map now has a gallery and showroom in the town for her Art Culture Tourism initiative.
Marysia Zipser is heading up ACT which aims to make Beeston a hub for arts and culture. She launched the scheme in 2016 and will open her first premises in the town this Saturday (January 6) at The Hive on Union Street.
The space will consist of a shared showroom-cum-networking area and an art gallery, selling work by the global artists Marysia represents. It will launch the next phase of her future strategy which, coincidentally, is taking place in the run up to two new Robin Hood films being made – Hollywood film, Robin Hood: Origins, due for release in September – and UK made Robin Hood The Rebellion.
Marysia, said: "These films will help to put Nottinghamshire and Beeston on the map. ACT has grown organically over the last few years, so I really needed a base. It is fantastic that we have found premises and the showroom is like a mini tourist shop for Beeston."
Marysia previously pledged to make Beeston a culture capital and she feels she has achieved this. She will use the space for regular creative networking, workshops, co-working spaces, events and seminars. As it grows she hopes to take on staff. She is also hoping to offer an art advisory service for hotels, restaurants and stately homes seeking to furnish properties with art, and for historical buildings seeking to open their doors to the public. During her international career, Marysia carried out tourism promotional strategies for East Midlands historic houses and castles.
This year Marysia will be entering onto a global stage, and has been asked by media representatives, business development heads and government consultants in countries including Mexico, Ghana and Egypt to help put their countries on the map in terms of art culture and tourism.
She said: "I have been in contact with representatives all over the world for many years since attending the World Travel Market in London annually, and I have since been approached to assist them with their tourism goals, and now it is finally possible. This will also be an opportunity to put Nottingham and Beeston on the map once again."
The showroom, which has received support from the Let's Go To Beeston scheme, operated by the Middle Street Resource Centre charity, will be open to the public from 10am on Saturday. Robin Hood and Captain Jack Sparrow will be in attendance.