Law firm makes senior Midlands appointment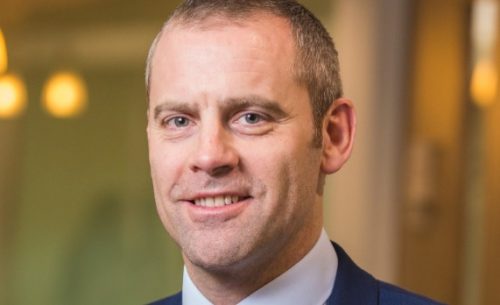 Browne Jacobson has confirmed the appointment of a new head of office in Birmingham.
Corporate finance partner Michael Stace steps up to the new role, with employment partner James Tait appointed as Deputy Head. The appointments will take effect from March 1, 2018.
The new appointments follow a strategic review conducted by the firm last year which recommended establishing new office leadership roles across its Birmingham, Exeter, London and Manchester offices to further strengthen the existing management structure, drive regional growth and build strong relationships with clients and local organisations.
Each Head and Deputy Head will combine their new responsibilities with their existing client facing role within their specialist area of expertise.
Mr Stace joined Browne Jacobson in January 2017 from Blake Morgan in the Thames Valley region where he was the joint head of corporate finance.
Mr Stace has significant experience of advising both public and private companies on a wide range of corporate transactions, including acquisitions, disposals, joint venture arrangements and private equity investments with a particular bias for technology transactions.
Mr Tait, in his role as head of the employment team in Birmingham, advises clients in all aspects of employment law with a particular interest in the enforcement of restrictive covenants, whistle blowing, fiduciary duties, protecting confidentiality & trade secrets and discrimination claims.
He also sits on the Board of Trustees of Performances Birmingham, which manages the Town Hall and Symphony Hall in Birmingham and is a member of the Executive Board of the British American Business Council (Midlands).
Commenting on his appointment, Mr Stace said: "Both James and I feel privileged to be appointed the firm's first head and deputy head of office for Birmingham.
"Next year the firm will celebrate two decades in the city and in that time it has delivered incredible growth. These are exciting times for the city and for Browne Jacobson and our aim is to ensure that the office achieves even greater success in the future by focusing on three key areas – the quality of our offering, delivering exceptional client service and investing in our people."
Iain Blatherwick, Managing Partner at Browne Jacobson, added: "I would like to congratulate both partners on their appointment which will further strengthen our existing management structure and ensure the Birmingham office has a strong voice both regionally and at the heart of our business.
"We have ambitious plans to grow our five offices over the next few years and the new heads and deputies will play an integral part in helping us to deliver that strategy."
Browne Jacobson's national headcount has risen to 977. The number of lawyers total 503, while partner headcount stands at 132 of which 35% are female. The firm's 179 strong Birmingham office was set up 1999.