Technology companies plot route to growth through merger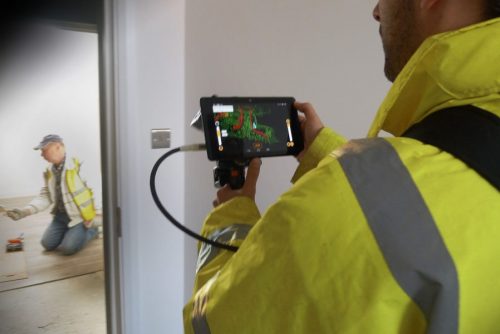 Laser scanning and monitoring companies 3D Laser Mapping and GeoSLAM have merged to create a mobile mapping and monitoring technology provider.
3D Laser Mapping is a geospatial technology supplier which works with mining companies, governments, and infrastructure operators.
GeoSLAM makes 3D hand held mobile mapping technology solutions, specialising in indoor, underground or difficult to access areas, without relying on GPS.
Graham Hunter, the founder of 3D Laser Mapping, said: "This merger will combine the best of the two leading organisations with strong global coverage.
"They both have very different skill sets with GeoSLAM specialising in global sales, marketing and distribution, whilst 3D Laser Mapping bringing advanced R&D capabilities."
The newly merged companies will trade as GeoSLAM, leveraging its global brand that has been developed over the past years.
David Burton, chief financial officer of GeoSLAM, said the deal brings together "two innovative and ambitious organisations".
He added: "We are absolutely thrilled to be merging the companies and believe that the combined resources of these businesses will help us to exceed our level of service and support to global customers and dealers."
The new GeoSLAM will be headquarted in Nottingham with offices in the USA, Netherlands, Australia and South Africa.