On the move: the latest East Midlands hires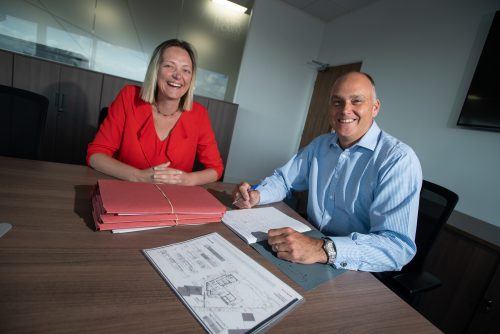 Fraser Brown Solicitors has expanded its commercial property team with the appointment of solicitor Julie Hutchinson.
With 12 years of legal experience, Hutchison joins the firm's Lincoln office on Kingsley Office Park, which opened in June this year.
Prior to joining Fraser Brown, Hutchison worked for a global law firm, before joining Andrew & Co Solicitors in 2012 as a paralegal in the commercial property department.
In her new position, she will be responsible for commercial property transactions such as leases, licences and sales and acquisitions, as part of the 14-strong commercial property team.
She said: "Fraser Brown is a major player in the East Midlands and I'm pleased to be joining such a well-established firm. Its commercial property team has vast expertise of working with businesses large and small and I'm looking forward to helping it clients achieve their goals and aspirations."
Anthony Ogley, head of the commercial property team,  said: "As a team we are all experienced, approachable and passionate about the industry and we look for likeminded people to join us. Julie stood out for her wealth of knowledge of the sector and proactive approach.
"I'm very much looking forward to working with her and wish her the best of luck in her new role here."
Architectural consultancy LK2 – which has offices in London and Lincoln – has appointed a new graduate Part II architectural assistant.
Adam Caffrey joins LK2 after finishing his Masters of Architecture at the University of Lincoln.
Caffrey will primarily be working with the retail team, in particular focusing on planning and building regulations for projects.
He said: "I'm really excited to be part of the LK2 team. As a student, I really respected its work and its on-going commitment to supporting graduates from local universities.
"I share the team's passion for creating and delivering new opportunities in sport, leisure and mixed-use facilities so I'm sure my addition to the team is going to be a great success."