Start-up set to turn luxury restaurants and hotels into workspaces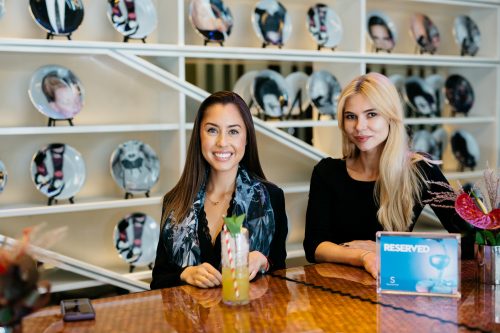 An online platform which says it will transform some of London's most exclusive restaurants and hotels into workspaces during the day will launch in January 2019 – and has revealed plans to move into the Midlands next year.
Spacemize says it creates an "alternative work environment which is more productive than working from home, more convenient than working from a coffee shop, more beneficial than having a private office and cheaper than renting a co-working desk". It is set to offer "digital nomads" a low cost alternative to co-working and a dedicated workspace across seven of London's most exclusive venues.
The start-up is patnering with leading hotels (W Hotel London, Sheraton Park Lane, Andaz Hyatt) and selected restaurants (Mamounia Lounge Mayfair)- turning their empty tables into a work area from 9am to 5pm.
A statement from the company said: "High End hospitality operators embrace this innovative concept to maximise empty commercial space and deal with growing Brexit concerns, which have shaken the UK hospitality industry."
Prices start at £149/month, which Spacemize says grants access to luxury partner venues across the capital with complimentary tea/coffee, blazing fast Wi-Fi, special food and spa discounts.
Tzvete Doncheva, head of business development at Spacemize, said: "Spacemize members, business travellers, entrepreneurs and remote workers are then part of an exclusive private network. They can connect with like-minded individuals, attend inspirational talks and power network to grow their businesses as part of the platform."
Doncheva says Spacemize will expand into Birmingham and Manchester in 2019.
The company founders are Saleem Arif, CEO of ReviewSolicitors, Zain Dhareeja, co-founder of Arch Migration a leading Dubai Immigration firm, and renowned entrepreneur Saeed Al Ghurair – one of UAE's most prominent families.