Graduate residential scheme gets go-ahead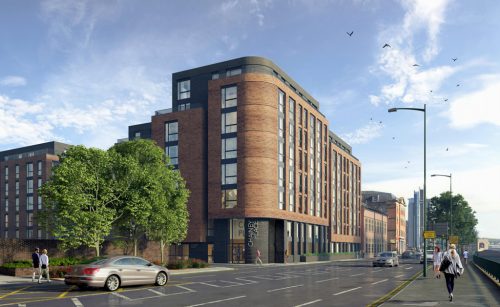 Plans for 150 apartments on one of Nottingham's busiest roads have been given the go-ahead by the City Council's planning committee.
Cassidy Group, which is behind the nearby 350-apartment Saffron Court, will build the new scheme at Chainey Place, next to Hooters on London Road on the site of a disused Victorian warehouse, which will be redeveloped. The company says the scheme will be aimed at graduates.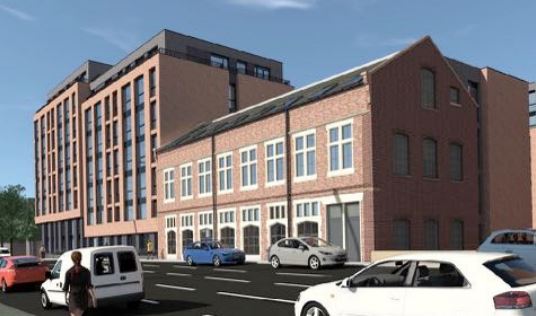 The 150 units will be privately rented out and the development will include a gym and communal lounge.
The name of the proposed development is currently planned to be Chainey Place. This is reference to the historic Chainey Pool that was previously on the site, roughly opposite the end of Crocus Street. This was one of two large pools in this area, the other being Chainey Flash, that were crossed by wooden bridges. Traffic was allowed over the bridges only when the river was in flood, and when at normal level the bridges were held up by large chains that crossed the river, hence the name 'Chainey' or 'Chain'.
A planning statement with the application states: "The proposed scheme would continue the regeneration of this area that has already been started with the adjacent buildings and provide a much better visual impression at this busy route into and out of the city."