On the move: the latest East Midlands hires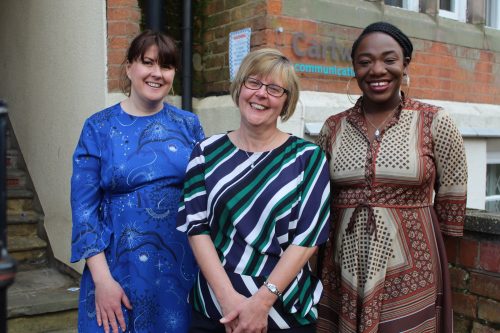 Cartwright Communications has made three new hires, including Lucy Capaldo as senior PR consultant.
Capaldo joins Cartwright with 16 years' in-house and agency experience.
She said: "It is an absolute joy to come and work with the team here at Cartwright Communications. Cartwright is made up of a really dedicated, knowledgeable bunch of communications professionals, with a hugely impressive client roster. There is a tangible culture within the Cartwright office, the team are passionate about what they do and the results that they achieve for their clients."
Cara May-Cole has also been appointed by the Nottingham-based agency as an account executive, while Alison Pridmore joins Cartwright as office manager.
Liz Cartwright, managing director at Cartwright Communications, said: "We're so pleased to have Lucy, Cara and Alison all join our team and apply their experience and new ideas to existing and prospective client work. We have made several new hires this year already and recently awarded three internal promotions, so it is an exciting and busy time for the agency."
Loughborough Sport has added Andrew Shepherd to the team as its new performance nutrition lead.
With almost 10 years' experience in providing performance nutrition support to athletes, Shepherd joins Loughborough from Sheffield Hallam University, where he held the position of performance nutritionist at Team Hallam.
Shepherd has further experience as a Sport and Exercise Nutritionist for Swim England, in a number of different disciplines including swimming, synchronised swimming and British Diving.
Prior to beginning his performance nutrition career, Shepherd had a successful senior swimming career of his own which included national medals and international representation. Over the last decade, he has supported athletes who have represented their country at Junior, European, World, Olympic, Para-Olympic and Commonwealth Games across a variety of sports.
Shepherd said: "I am delighted to have been given the opportunity to join Loughborough Sport. I am excited to be joining a strong and growing interdisciplinary team, as well as having the opportunity to work within one of two National Tennis Academies helping grow the future of tennis in Britain. By working with some of the best student-athletes, in some of the best facilities in the world, I'm sure we can achieve great things."