Residential plans for office building that has never been occupied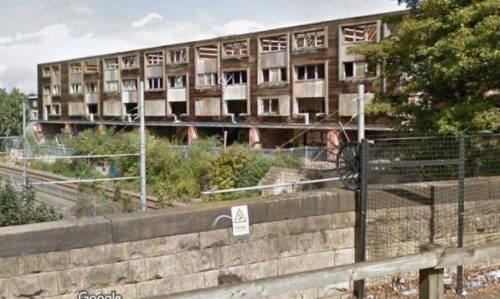 Plans to turn a building which has never been occupied into flats have been revealed.
Mehat Developments wants to turn the Irwin Business Centre in Nottingham into 24 flats.
The Business Centre is a derelict building constructed around 10 years ago which has never been occupied and has been badly vandalised.
The site has been for sale for a number of years and planning permission was granted in January 2016 for conversion to 15 flats but the permission has not been implemented because the approved scheme is not considered to be financially viable.
Planning permission was refused in 2005 for the development of 24 apartments. The applicant appealed against the decision but the decision was upheld by the Inspector, who said the site provided a poor residential environment with the only outlook being over the railway or the adjoining garage, that residents would suffer from noise from trams and trains and that the design of the building was uninspiring.
Planning permission was granted in 2007 for a four-storey office building with ground floor parking and this permission was implemented. Although built it has never been occupied as the developer went into receivership soon after it was completed.
Planning permission was granted in Jan 2016 for conversion of the upper floors to 15 flats. This permission has now expired.
A planning statement reads: "The building occupies a prominent position next to the train and tram lines and is one of the first sights visitors to Nottingham see when travelling by tram or train. The proposed development will remove this lot on the landscape whilst contributing to the Council's housing supply by providing small affordable flats which are not aimed at the student market.