On the move: the latest East Midlands hires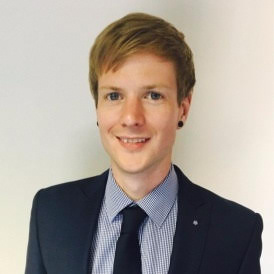 James Blake has left his position as people director and HR consultant at Talk Staff to set up SME consultancy firm Powerful Ideas.
Blake is based in Belper, but will be working across the East Midlands.
He said: "I have been with Talk Staff for two and a half years and it's been fantastic, we've achieved a lot! Complete business transformation, we're now a multi award winning business and a leader in all things people – some call us The People Consultancy Of Choice.
"It's time for me to move on however and I've set up Powerful Ideas. We're an SME business performance consultancy, passionate about improving the lives of business owners and leaders in Derbyshire and Nottinghamshire through targeted performance improvement programmes."
Martin Stanley, former senior paraplanner at Leicestershire-based chartered financial planner Rowley Turton, has been promoted to adviser.
Stanley has been part of the Rowley Turton team since 2010 having been at another Leicestershire-based firm of financial advisers.
Rowley Turton director Scott Gallacher said: "Early on we realised that in order to continue delivering first class financial advice to our clients that it was vital that, when expanding our team, we recruited the very best people.
"From the moment I met Martin it was clear he was a special talent. It was almost as if he was interviewing us. Consequently, I was delighted that he chose to join the Rowley Turton team."
Stanley said: "When choosing the next steps in my career development in 2010 it was important to me that I found a firm with not only professional expertise but also great ethics. People are trusting advisers with their hard-earned wealth and it's crucial that those advisers put their clients first.
"Rowley Turton stood out as one of leading firms in Leicestershire and I was happy to become part of their excellent team."