Sports marketing firm lands £500,000 funding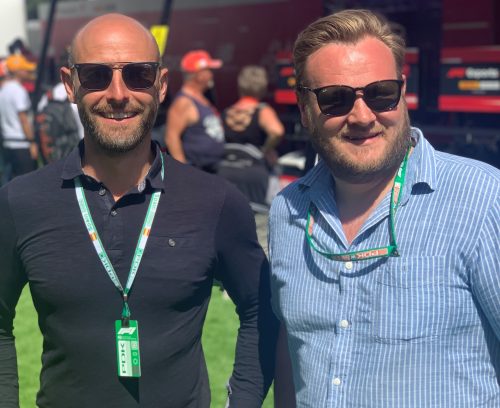 A Derbyshire sports marketing firm has landed £500,000 from Ashby-based lender ThinCats.
The Events House, which is based in Barton under Needwood, is an equipment-based sports marketing agency specialising in motor sport entertainment. Over the past 10 years TEH has developed an extensive relationship with Formula 1 (UK Entity) to deliver the F1 Fanzone worldwide. The company was set up in 2008 by Dave House and Adrian Tingle.
The firm says it will spend the cash on infrastructure.]
The deal was brokered by Kevin Steven, director of business development South Yorkshire, at ThinCats.
House said: "We had identified a number of key opportunities to continue to grow our business. We had previously contacted a number of banks and lenders, who were unable to support our business due to the nature of the business. Kevin Steven immediately identified the key drivers of our business and saw the opportunities we had in the market. ThinCats worked quickly to make the funds available which has allowed us to grow our contract with F1 in addition to taking advantage of new opportunities."
Steven added: "In every business, investment and growth go hand-in-hand. But with the banks' ability to lend severely restricted, we are still seeing a distinct funding and productivity gap between the UK and the rest of Europe. Alternative finance is well placed to plug this gap and provide key growth funding to ambitious businesses. It was great to work with the team at TEH who demonstrate a keen awareness of their market, backed by extensive experience. We look forward to working with them again in the future."