$100,000 US Government prize for Nottingham firm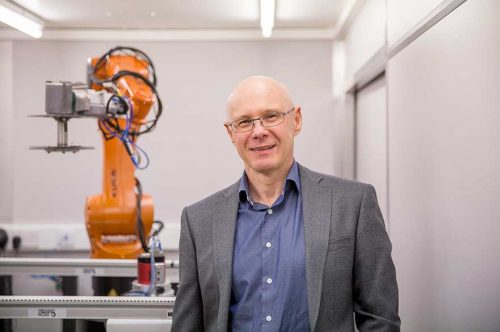 A Nottingham-based technology company has won $100,000 (£82,000) in funding to tackle the distribution of narcotics in the United States.
HALO X-ray Technologies is developing scanning technology to detect drugs in international mail.
The prize money was awarded as part of the US Government's Opioid Detection Challenge. The funding is trying to support measures to prevent the misuse of opioids such as fentanyl, which is responsible for around 130 deaths from overdoses in the United States.
HALO and the other finalists will now participate in a 14 week prototyping accelerator, during which they will develop their plans into testable prototypes and compete for an additional $750,000 in cash prizes.
It will culminate in a live test event hosted by the Department of Homeland Security, where finalists will meet for on-site testing of their prototypes. The Challenge expects to award one $500,000 (£410,000) grand prize and one $250,000 (£205,000) prize to a runner-up.
International mail has been identified as a route for illicit opioids entering the country, commonly transported in nearly pure, powdered form. The company, which is a spin-out of Nottingham Trent University (NTU) and Cranfield University, will use enhanced X-ray diffraction techniques to detect the presence of illicit opioids in a non-intrusive way.
HALO X-ray Technologies is commercialising technology that was developed by Distinguished Professor Paul Evans, of Nottingham Trent, and Prof Keith Rogers, of Cranfield. The company chief executive is Dr Simon Godber, an alumnus of NTU.
Prof Rogers, a professor of Materials/Medical Science at the Cranfield Forensic Institute, said: "The technology that HALO is developing could significantly enhance the detection of illegal drug trafficking at airports, ports and other border crossings."