On the move: the latest East Midlands hires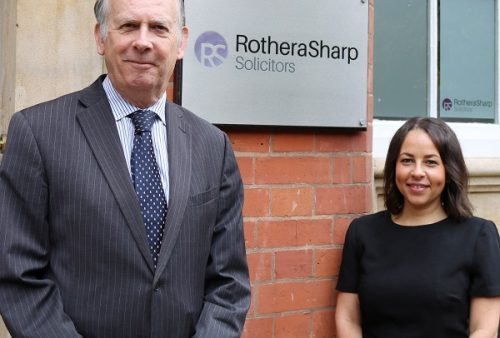 Rothera Sharp has added to its commercial and conveyancing teams with the appointments of corporate and commercial senior associate Robert Haggis and conveyancing associate Lucy Walker.
Haggis, whose previous roles include working with international oil companies in Saudi Arabia, helping with the setup of casinos on the Isle of Man as in-house gaming lawyer and advising on the drawing up of the Gambling Act 2005 said: "It's an exciting challenge and a fresh approach. The reality is that at Rothera Sharp we have people doing all different areas of law and the idea is that we have a one-stop shop where we can supply the client with everything they need. The key message is that our clients don't need to go anywhere else."
He will be based at Rothera Sharp's Lace Market office.
Walker will assist with all aspects of the house-buying process including buying and selling, right to buy and help to buy and auction properties. She also has particular experience assisting first time buyers with property purchases and has previously worked at firms across Nottinghamshire and Derbyshire. She will be based at Rothera Sharp's Mapperley office.
Christina Yardley, chief executive at Rothera Sharp said: "We are thrilled to welcome Robert and Lucy to the firm. Lucy has a wealth of experience in residential conveyancing and will be an integral part of the team at Mapperley. Robert's previous roles and expertise in such a wide range of commercial matters will make him an invaluable asset to the firm, where he will help to mentor other members of the commercial team, building and developing the firm's corporate and commercial side."
Place Recruitment has hired five new staff.
The five new recruits are Annie Thomas, Katie Smith, Madelaine Plail, Robert Smith and Sarah Cowlishaw.
Amy Ferris, managing director said, "I am very passionate about our business and have been gradually building our client base and reputation on the back of referrals and recommendations. We are now ideally placed to service and retain our London client base and win more new clients in cities that have a large professionals services community such as Nottingham, Leicester, Derby, Birmingham and Manchester. We have some fantastic testimonials that we can leverage off in order to continue to grow our reputation for perfectly matching candidates with client requirements and cultures."
Place Recruitment assists their clients to recruit office support roles including PA's, Receptionists, HR, administrators, business development managers, customer service/sales, property managers, IT and software support and marketing and accounts executives.