Region's business leaders rebuff attempt to push HS2 into the sidings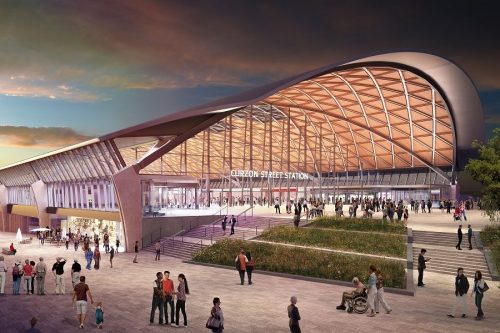 Midlands business leaders have been vocal in their response to alternative HS2 review produced by HS2 critic Lord Tom Berkeley.
The Labour peer was the deputy chair of an independent review, which was set up by the Government to evaluate the direction and future of the project.
He has written his own review after not agreeing with the currently unpublished Oakervee Review, which is expected to back HS2.
The review was set up after the infrastructure project set out a new timetable for delivery, with phase 1 from London to Birmingham now due up to five years late, in 2031.
Lord Berkley claims costs have now soared to £108bn, from its 2015 estimate of £55bn. HS2 own latest estimate for the project is £88bn, a 40% increase after stripping out the impact of cost inflation due to the later delivery of parts of the project.
Phase one will between London and Birmingham. It was initially planned to launch in 2026, but a recent report by HS2 Ltd said it could be pushed back until 2031.
"I believe that parliament has been seriously misled by the failure of HS2 Ltd and by ministers to report objectively and fairly on costs and programme changes," said Lord Berkeley.
He added: "There is strong evidence that the greatest need and demand for improved rail services is within the regions, in particular the Northern Power House and Midlands Connect areas."
But Midlands Connect director Maria Machancoses argued it was "time to get on with delivering the infrastructure the Midlands and the North so desperately needs".
"Lord Berkeley's suggestion that the Government should consider building only small sections of HS2 in the north of England shows a disgraceful ignorance of how important the scheme is to the Midlands," she said.
"It is disingenuous to suggest that the Government could upgrade existing lines in the Midlands and the North without HS2. Our £3.5bn Midlands Engine Rail proposals are fully integrated with HS2, as is Northern Powerhouse Rail, and we have said repeatedly that neither scheme can be fully realised without delivering HS2 in its entirety."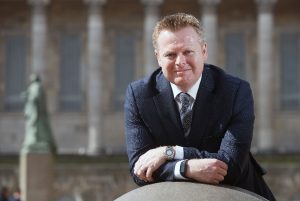 Greater Birmingham Chambers of Commerce chief executive Paul Faulkner has also backed the importance of HS2 to the region, describing Lord Berkeley's alternative review as "disappointing 'toys out of the pram' comments".
He said: "HS2 has already been transformational to Birmingham and the West Midlands through the very real investment it has unlocked and jobs created over the past decade, and there is no doubt it will have similar positive catalytic effects across the rest of the country.
"The economic case and wider benefits of #HS2 have been constantly underestimated and not proceeding with the major infrastructure project that is HS2 would be a terrible mistake and damaging for our region and country."